"The Benefits of Solar Group Buy Programs"
Season 3 • Episode 3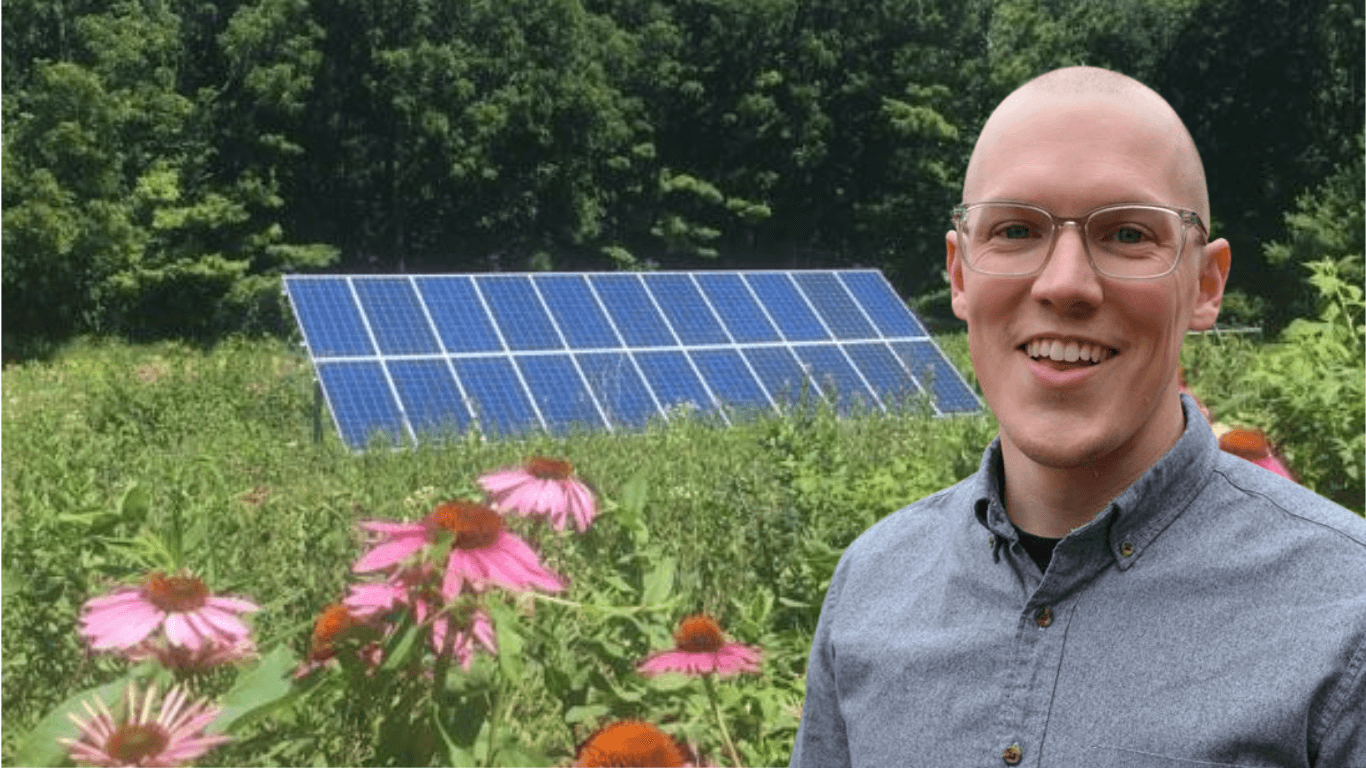 In episode three, MREA Executive Director Nick Hylla hosts Peter Murphy, the MREA's Associate Director. Nick spoke with Peter about the development and growth of the Grow Solar Group Buy program, the strength of collective buying power in solar curious communities, and methods to improve access to the benefits of solar. Peter details how group buy programs are saving consumers money while offering a better community experience.
MREA Development Coordinator, Kyle Galloway ends the episode by highlighting how you can connect with the MREA Grow Solar staff during the 2022 Energy Fair this June 24, 2022 – June 26, 2022 in Custer, Wisconsin.
Signing up for our Action Alerts means you'll be alerted as soon as the latest episode is available for listening on our website.
Peter works with communities and industry professionals to develop the solar market throughout the Midwest. This includes education, training, outreach, and program development. He helped launch the Milwaukee Solar Group Buys in 2013 as a community organizer in his former role as member of the board of directors for the Riverwest Public House Cooperative and the Riverwest Cooperative Alliance. In 2019, he was named to Midwest Energy News 40 Under 40 cohort. He has an MS in Nonprofit Management and Leadership from UW-Milwaukee and BAs in Political Science and English from DePaul University.
Peter will be presenting for Grow Solar at The Energy Fair June 24-26, 2022.
"And then this past year in 2021, we did a program where the two counties worked together along with a bunch of their municipalities and it was really successful, and it's just, that's pretty cool. I think they all, the feedback that we got was that they really enjoyed working together and it opened up some doors for them to work together in the future."
-Peter Murphy
"And the biggest takeaway from our presentation, I hope, is that everybody's system is going to be different, everybody's site is different. And so if you have a suitable site, if you have a south-facing roof with good solar access, little shade, little to no shade, or even east and west facing roof with no shade it doesn't hurt to get a site assessment, and then you add a cost estimate and then, for your own, for your own case. Right? So that's, I think that's really helpful to folks. The basics of solar, I think, is helpful."
-Peter Murphy
For more information on how your organization can sponsor a future Rise Up podcast episode, view the details on the Rise Up Midwest supporter page, or contact Gina. Address: 7558 Deer Rd. Custer, WI 54423
Email: info@riseupmidwest.org
Phone: (715)-592-6595
The Midwest Renewable Energy Association (MREA) is a nonprofit organization with the mission to promote renewable energy, energy efficiency, and sustainable living through education and demonstration.