"The Indigenous Kitchen & Return of the Fair"
Season 3 • Episode 1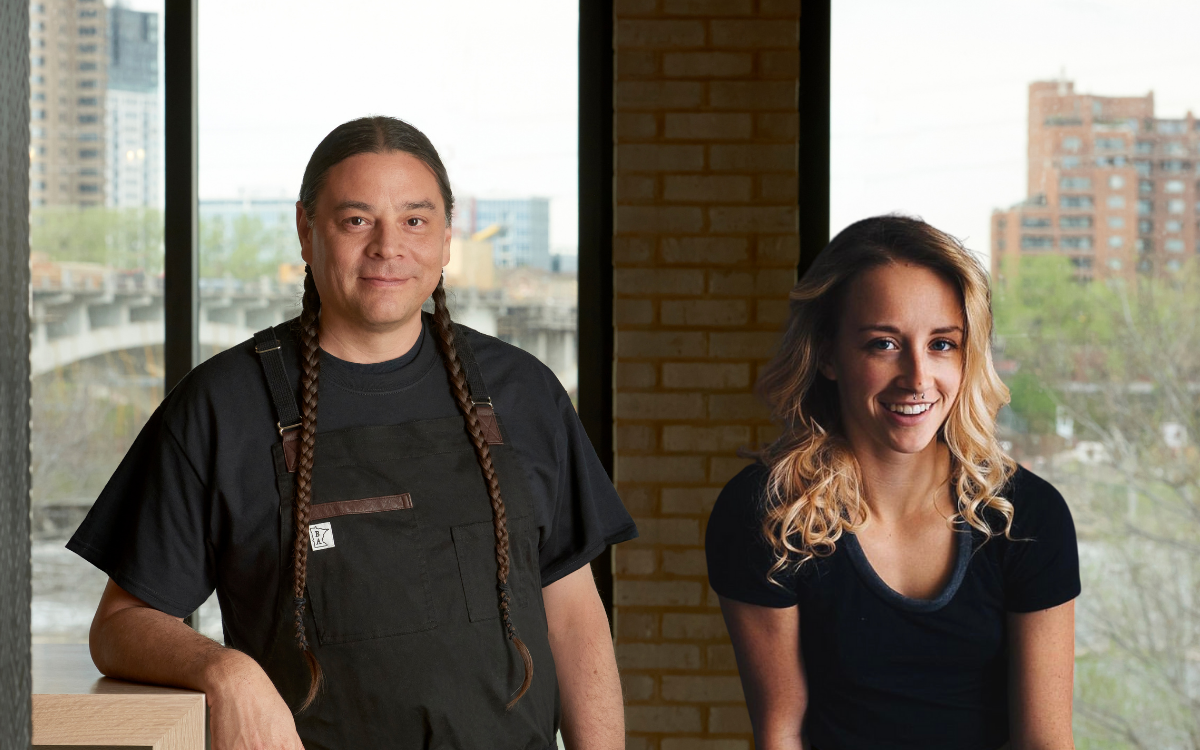 In season three of the Rise Up podcast, we're pulling back the curtain and inviting you into the world of MREA's Annual Energy Fair. Designed to give you a sneak peek at the work that goes into hosting the nation's longest-running event of its kind, our season opener features exclusive interviews with Celia Sweet, coordinator of The 2022 Energy Fair, and Sean Sherman—Sioux chef, cookbook author, and 2022 keynote speaker.
Throughout the episode, our host, Nick Hylla, chats with Sean about what it means to decolonize foods, the work he does at his restaurant, Owamni, and his non-profit, the North American Traditional Indigenous Food Systems. Nick also sits down with MREA Events Manager Celia Sweet to give listeners a behind-the-scenes look at the making of the Fair.
What exciting new attractions and forward-thinking speakers will be joining us in Custer, WI, this June? You'll have to listen in to find out.
Signing up for our Action Alerts means you'll be alerted as soon as the latest episode is available for listening on our website.
Chef Sean Sherman is renowned nationally and internationally in the culinary movement of Indigenous foods. His primary focus is the revitalization and evolution of Indigenous foods systems throughout North America. His extensive studies on the foundations of Indigenous food systems have led to his deep understanding of what is needed to showcase Native American cuisine in today's world.
Sean will be speaking at The Energy Fair on Saturday June 25th, 2022.
"Looking past that and looking at what's possible for the future—you know—what's possible by really, truly understanding and embracing indigenous food ways and evolving it into a new generation and setting it up for constant adaptation and evolution as more creativity can come into it."
-Chef Sean Sherman
"What is absolutely fantastic about the Fair is that, if it is the first sustainable event you've ever been to, or the first time you're learning or focusing on products or services… it is absolutely the right place to be."
-Celia Sweet
For more information on how your organization can sponsor a future Rise Up podcast episode, view the details on the Rise Up Midwest supporter page, or contact Gina. Address: 7558 Deer Rd. Custer, WI 54423
Email: info@riseupmidwest.org
Phone: (715)-592-6595
The Midwest Renewable Energy Association (MREA) is a nonprofit organization with the mission to promote renewable energy, energy efficiency, and sustainable living through education and demonstration.