"Pay As You Save"
Season 2 • Episode 7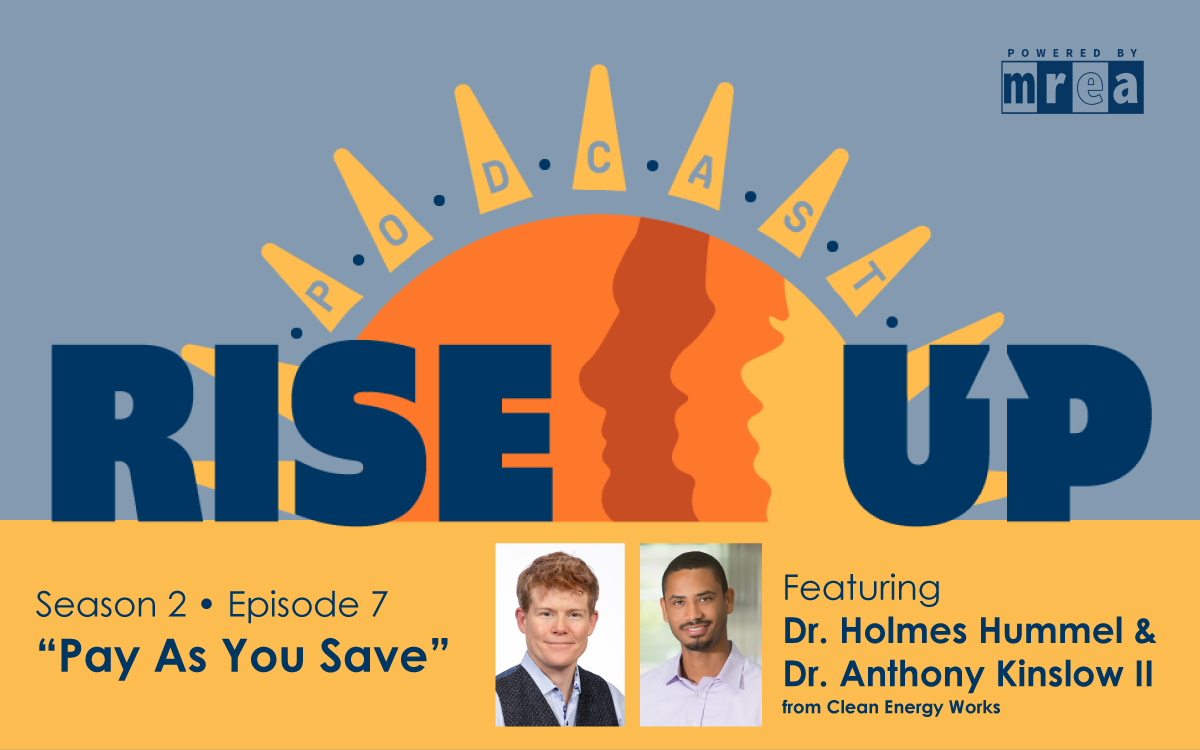 What role does inclusive financing play in ensuring the transition to clean energy is accessible to all? We sat down with Holmes Hummel and Anthony Kinslow II from Clean Energy Works to find out.
Holmes founded Clean Energy Works to accelerate investments in the clean energy economy with inclusive financing. As a champion for the Pay As You Save® (PAYS) system, Homes led Clean Energy Works to win the FiRe Award for high-impact innovation at the Bloomberg New Energy Finance "Future of Energy Summit." Holmes also serves on the board of Cornerstone Capital as well as Cleantech Open. Previously, Holmes served as the Senior Policy Advisor in the Department of Energy's Office of Policy & International Affairs from 2009-2013. In addition to prior work with energy innovators in the Silicon Valley, Holmes earned a doctorate degree from Stanford University for interdisciplinary research on energy technology scenarios that achieve 100% clean energy for all.
Anthony leads the engagement efforts for realizing Inclusive Financing within California. Anthony is the founder of Gemini Energy Solutions, Executive Director of the Racial Equity in Energy Project and is an adjunct lecturer at Stanford University where he co-teaches the course Racial Equity in Energy. Anthony's background as an implementer gives him a unique perspective in the policy space. In addition to being an HBCU alum (North Carolina A&T), Anthony earned a doctorate degree from Stanford University by incorporating Bayesian statistics in building science analysis to improve the cost-effectiveness of energy efficiency programs.
Signing up for our Action Alerts means you'll be alerted as soon as the latest episode is available for listening on our website.
"Oftentimes great policy gets derailed in the deployment process.
I like to describe it as a film of racism that coats everything, that if we don't design for that, and we don't design for the inherent biases that people have in America, that when we try to deploy it, we'll still have inequity.
Even though something like Pay As You Save® allows access for everyone, that doesn't mean everyone has access to it."
-Dr. Anthony Kinslow II
"Utility commissioners have the authority right now to move forward.
There's no utility commission in the United States that cannot actually initiate [Pay as You Save®]. And I think it's important for us to encourage communities to be in open dialogue with those public officials…
Most utility commissions just haven't heard enough from their community members about what they want to be able to adapt that as part of their next cycle of decisions."
-Dr. Holmes Hummel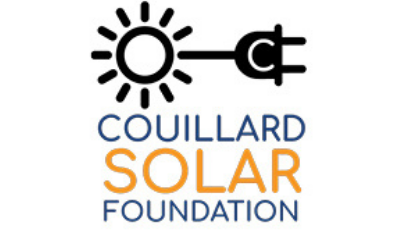 The Couillard Solar Foundation promotes the expansion of solar energy in Wisconsin through partnerships with renewable energy focused, Wisconsin-based organizations, including MREA.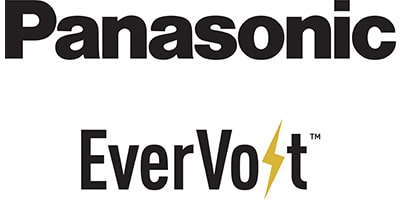 Offer homeowners best-in-class solar and battery storage in one high-powered bundle—all from one company you know you can trust. Panasonic's new EverVolt™ Series solar panels are available in up to 380-watt models, and work with their EverVolt battery storage to deliver the total home energy system. 
For more information on how your organization can sponsor a future Rise Up podcast episode, view the details on the Rise Up Midwest supporter page, or contact Gina. Address: 7558 Deer Rd. Custer, WI 54423
Email: info@riseupmidwest.org
Phone: (715)-592-6595
The Midwest Renewable Energy Association (MREA) is a nonprofit organization with the mission to promote renewable energy, energy efficiency, and sustainable living through education and demonstration.