Season 4 • Episode 10
Energy Justice in Minneapolis
Made possible with support from the Sally Mead Hands Foundation.
About Episode 10:

Energy Justice in Minneapolis
The first and largest US financial maneuver in response to COVID-19 was an unprecedented bailout of Wall Street investors to head off an impending stock market crash.  Building upon the "Modern Monetary Theory" implemented to bail out the banking sector after the mortgage default crisis in 2008, the Federal Reserve committed up to $10 trillion in support for investors. As a result, the stock market became a graph of shareholder feelings while 30 million Americans had already filed jobless claims. 
Millions of Americans live in debt, survive paycheck to paycheck, and work in the service industry which was mothballed – leaving people at home with deep feelings of insecurity. By May 25th 2020, US Billionaires were $434 billion richer on invented money, and we were watching George Floyd die tragically on the North Minneapolis streets at the hands of a police officer.  
The alleged crime that led to his death?  Passing a counterfeit $20 bill.  
It's tempting to say the rest is history, but it might be more accurate to say that it's a continuation of history. North Minneapolis, like many cities in America, continues to suffer from policies established in the early 1900's that restricted minority home ownership and access to financing.  Collectively known as redlining, the policies included racially restricted covenants on property deeds preventing African Americans and other groups from buying homes in much of the City. Over time, the policies evolved to become lending restrictions that blocked access to business loans and home mortgages.  
In the context of the energy transition, numerous studies show the elevated risk of low-income neighborhoods to pollution caused by the energy industry, that low-income households pay 3 times more of their household income for energy bills than higher income households, and that both of these factors are correlated with historically red-lined areas. In the wake of the financial bailout of investors, hard fought public policy wins over the last two years are set to allocate resources to programs and initiatives working to address the inequities.  
These include Minneapolis Green Zones, the City's Green cost share program and Green Careers Exploration program, and the Minneapolis Climate Equity Action Plan. With the passage of the Inflation Reduction Act, significant federal funding is directed to clean energy investments and job training programs in low-income neighborhoods, and the state of Minnesota just passed sweeping legislation that advances environmental protections and clean energy investment in designated environmental justice communities. 
The prospect of city, state, and federal policies working together to make the next decade of local clean energy development benefit North Minneapolis and other areas of need in the city, is very real. And the people working in the neighborhood to make sure this happens are as real as it gets. We've had the privilege of working with a number of local groups to provide solar installation training in North Minneapolis over the last 3 years and are inspired by their accomplishments and the opportunities that they are creating.  To discuss the opportunities and challenges, we talked with Markeeta Keyes who leads the Green Careers Exploration program with the City of Minneapolis.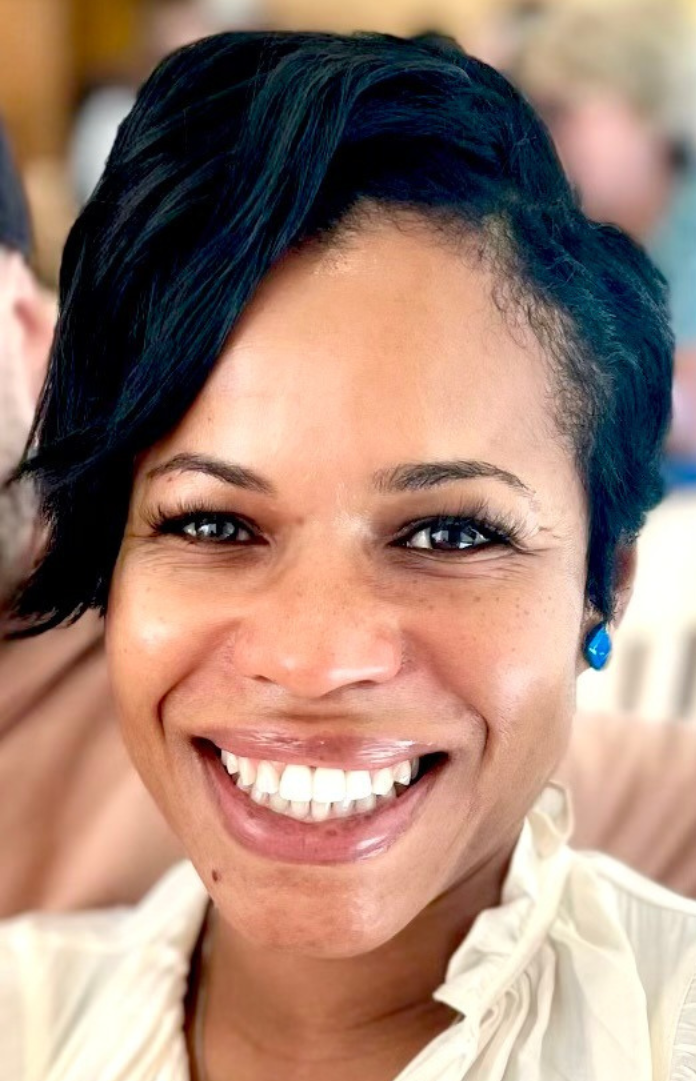 About Out Guest: Markeeta Keyes
Markeeta Keyes works with the City of Minneapolis leading the Green Career Exploration Program. She works in partnership with Minneapolis Public Schools and other community-embedded stakeholders to help students and adults explore environmental topics including energy efficiency, environmental justice, passive house design, and solar energy.
"The biggest reaction I've seen out of young people is when we invite community members into their classroom space to talk about green zones, to talk about injustices, to talk about inequities, whether that's environmental injustices or social injustices. That's what has been motivating them. And then I think they'll circle back to like, Oh… and there's the science, right? So that's what I've observed for young people." – Markeeta Keyes
0:20 – Overview of the federal government's response to COVID-19 
2:43 – Billionaire bailouts and George Floyd's death 
3:13 – Lingering impacts of redlining policies 
7:17 – Development of the Green Careers program 
10:06 – Successes of the Green Careers program 
12:58 – Challenges facing green career training 
15:00 – George Floyd's death and persistent challenges 
18:17 – Green zones in Minneapolis 
20:28 – Effects of redlining and starting the real work 
23:12 – How to inspire young people for green careers 
26:38 – Skills that help solar students thrive 
28:13 – Challenges to making workforces match the communities they serve 
30:00 – Business incubation in the next 10 years 
32:15 – Meeting solar and workforce needs across the country 
35:45 – Making the energy transition tangible on the ground 
37:07 – Partnerships in the broader clean energy space 
39:30 – How to improve existing training partnerships 
43:13 – Leadership to inspire clean energy training  
Rise Up Podcast Live Event!

Attend the Rise Up Live Event at The 2023 Energy Fair! Hear from guests of the Season 4 Rise Up Podcast. Tickets are on sale now. The Energy Fair takes place June 23-25, at MREA in Custer, WI. Address: 7558 Deer Rd. Custer, WI 54423
Email: info@riseupmidwest.org
Phone: (715)-592-6595
The Midwest Renewable Energy Association (MREA) is a nonprofit organization with the mission to promote renewable energy, energy efficiency, and sustainable living through education and demonstration.