Season 4 • Episode 5
Rural Renewable Energy and Transmission Projects
Made possible with support from the Sally Mead Hands Foundation.
About Episode 5:

Powering the Heartland – Unveiling the Path to Rural Renewable Energy and Transmission Projects
Get ready to harness the power of renewable energy as Season 4 Episode 5 of MREA's Rise Up podcast takes you on a journey through the world of large-scale wind, solar, and transmission projects in the Midwest. Join our host Nick Hylla, as he sits down with esteemed guest Peder Mewis, a driving force behind rural renewable energy development in the Midwest and Plains states.
In this episode, we'll explore the vast opportunities and unique challenges that arise in the pursuit of a sustainable energy future. Peder, with his extensive experience working with the Clean Grid Alliance, shares invaluable insights on the regulatory landscape, financing options, and effective community engagement strategies that pave the way for success.
Discover the immense potential for wind and solar power generation in the Midwest and learn how these sources can contribute to a resilient and clean grid. Dive deep into the intricacies of large-scale projects, as Peder uncovers the barriers and complexities that must be overcome for their implementation.
But it doesn't stop there. Join the conversation as we explore the vital role of collaboration and partnership between utilities, policymakers, local communities, and clean energy advocates. Peder sheds light on how these partnerships can drive renewable energy development forward, fostering a sustainable and prosperous future for the region.
By the end of this enlightening episode, you'll walk away with a comprehensive understanding of the Midwest's renewable energy landscape. Gain the knowledge and inspiration you need to actively participate in the renewable energy transition and contribute to a cleaner, more sustainable future for the Midwest and beyond. Don't miss this empowering episode of MREA's Rise Up Podcast!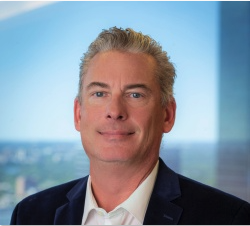 About Our Guest: Peder Mewis
Regional Policy Director, Clean Grid Alliance

Peder Mewis is a Regional Policy Director for Clean Grid Alliance covering Iowa, Wisconsin, Minnesota, North Dakota, and South Dakota. Peder joined Clean Grid Alliance in 2018 after nearly 12 years of professional experience working for the Minnesota State Senate.
Peder comes to Clean Grid Alliance with proficiency in the Minnesota legislative process, an advanced understanding of energy and utility law, and firmly established relationships with both political parties. During his time working for the Senate Republican Caucus, Peder served in a variety of roles, most recently, as caucus researcher for the Transportation and Public Safety Finance and Policy Committee, and the Energy and Utilities Finance and Policy Committee. In 2011-22 Peder served as the Administrator for the Energy Utilities and Telecommunications Committee. 
Rise Up Podcast Live Event!

Join your host Nick Hylla for a live podcast panel during The Energy Fair! Hear from the guests of Season 4, followed by a Q&A session. Tickets are on sale now. The Energy Fair takes place June 23-25, at MREA in Custer, WI. Address: 7558 Deer Rd. Custer, WI 54423
Email: info@riseupmidwest.org
Phone: (715)-592-6595
The Midwest Renewable Energy Association (MREA) is a nonprofit organization with the mission to promote renewable energy, energy efficiency, and sustainable living through education and demonstration.