Season 4 • Episode 9
Made possible with support from the Sally Mead Hands Foundation.
About Episode 9:

Workforce Readiness
The topic of workforce development is near and dear to our hearts at MREA. We started providing training in solar PV, solar thermal, small wind energy, and energy efficiency in 1990. We were one of the first accredited solar training programs in the country and still maintain accreditation with the Interstate Renewable Energy Council to this day. For over thirty years we've committed ourselves to offering the most accessible, affordable, and market relevant solar training and today more than 600 individuals a year utilize our training to get a foothold in the industry, earn certifications, and sharpen their skills.  
In 2011, when we started our first instructor training program, the market was much different than today. Solar employment demand was pretty much only real in California and Hawaii with other states just starting to shine. The national electrician shortage was forecast but seemed a distant and avoidable problem. Utility companies were opposed to solar projects, even large-scale facilities, indicated the technology would never be ready for prime time.  
One group that fully recognized the transformative potential of solar energy was the US Dept. of Energy which launched the SunShot Initiative with the goal of reducing the cost of solar energy by 75% and making it the cheapest source of electricity in the US. This goal, I should note, was met with much skepticism at the time. Today we know that the cost declines envisioned by SunShot were achieved earlier and more steeply than anyone expected. With the last 5 years of solar and wind as the leading sources of new energy capacity additions in the US, the promise of a solar jobs boom started to become reality.  And now, with a massive federal energy infrastructure investment that locks in a decade of tax policy certainty, the market is fundamentally changed from a decade ago and the doubts about employment needs have been erased. Today, we can confidently say that there have never been more employment opportunities for skilled workers, young and old.  
To explore the needs, opportunities, and challenges to meet the workforce needs of the energy transition, we talked with Richard Lawrence, Program Director with the Interstate Renewable Energy Council.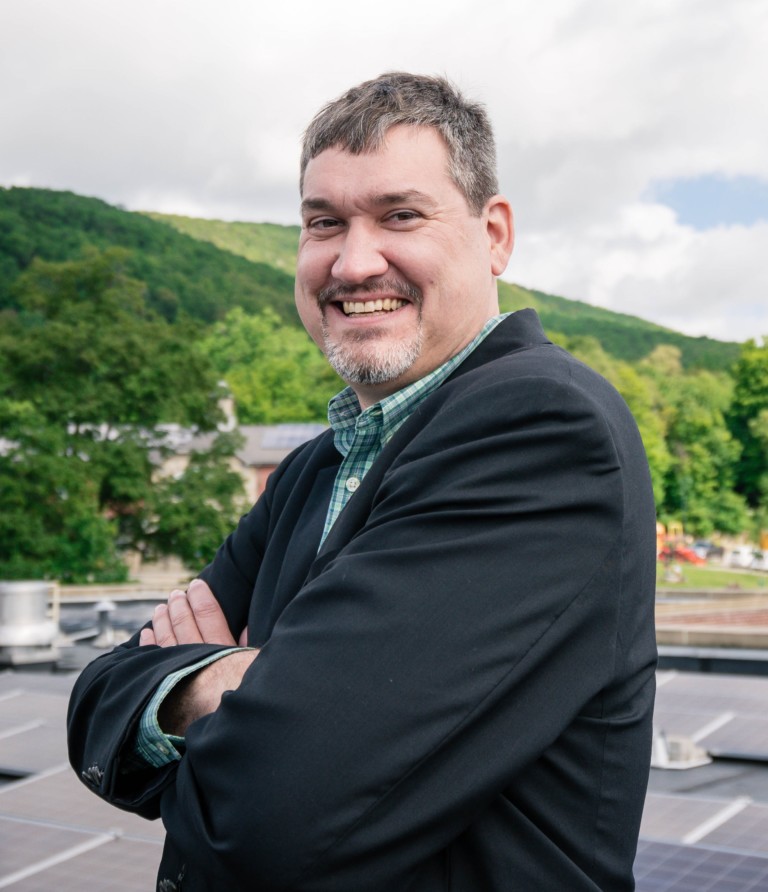 About Our Guest: Richard Lawrence
Richard is the Program Director at the Interstate Renewable Energy Council where he leads the National Solar Jobs Accelerator, a program funded by the U.S. Department of Energy that connects military veterans and transitioning service members with training, certifications, apprenticeships, and jobs in the solar industry. He also supports the SolSmart program, which helps municipalities and counties open up solar markets; and the Solar Automated Permit Processing (SolarAPP) project, an industry initiative to streamline the permitting and inspection process for photovoltaic installations. Additionally, Richard co-chairs the Solar Energy Industries Association's Quality Assurance Working Group, which creates best practices for the finance and installation of PV systems. Richard has worked for several nonprofit and academic institutions including Cape Cod Community College, Hudson Valley Community College, the North American Board of Certified Energy Practitioners (NABCEP), and the Institute for Building Technology and Safety (IBTS). 
0:20 – MREA's history in solar workforce development 
3:53 – Federal legislation impacting the energy workforce 
7:11 – Scale of the workforce need 
8:06 – Inflation Reduction Act's impact on workforce needs 
9:10 – Key provisions in the Inflation Reduction Act 
12:42 – In demand career positions for the energy transition 
16:00 – Inflation Reduction Act and labor provisions 
18:50 – How to join an apprenticeship program 
20:23 – Benefits of apprenticeships to employers 
23:36 – Federal investment impact on solar certifications 
26:00 – In demand occupations during the energy transition 
28:00 – Considerations for project developers 
30:30 – Occupations for meter connected solar 
33:00 – Programs to inspire 
35:07 – Inclusion in the energy workforce 
39:25 – A magic solution to workforce shortage 
42:22 – The value of NABCEP certification 
47:50 – The next generation of solar PV instructors 
Rise Up Podcast Live Event!

Attend the Rise Up Live Event at The 2023 Energy Fair! Hear from guests of the Season 4 Rise Up Podcast. Tickets are on sale now. The Energy Fair takes place June 23-25, at MREA in Custer, WI. Address: 7558 Deer Rd. Custer, WI 54423
Email: info@riseupmidwest.org
Phone: (715)-592-6595
The Midwest Renewable Energy Association (MREA) is a nonprofit organization with the mission to promote renewable energy, energy efficiency, and sustainable living through education and demonstration.