"2022 Energy Fair Workshops Preview"
Season 3 • Episode 6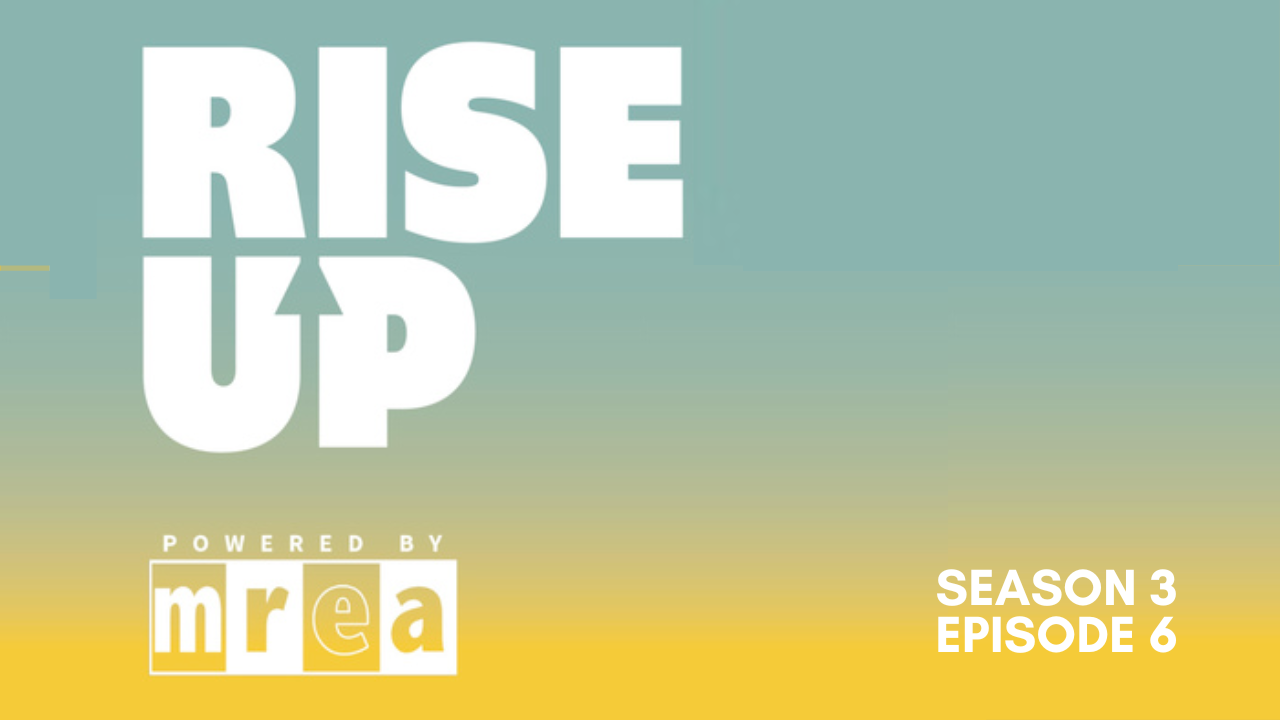 Rise Up's season 3 finale is a special episode highlighting some of the great speakers and presenters that'll be present at The 2022 Energy Fair. Guests join MREA Executive Director Nick Hylla to introduce themselves, preview the workshops they're hosting, and highlight some of their favorite Fair activities to get you energized for the event's return.
Want to hear more from these inspiring speakers and their work to power the Just Energy Transition? Join us at The Energy Fair in Custer, WI June 24-26, 2022; head to theenergyfair.org to learn more, purchase tickets, and get involved.
View the full list of guests for this episode in the show notes below
Signing up for our Action Alerts means you'll be alerted as soon as the latest episode is available for listening on our website.
Hot off the press! Explore the full schedule of events and activities for The 31st Annual Energy Fair. From the fairgrounds map to the exhibitors, food, workshops, and entertainment, the Program Guide has it all.
Click here to view the Program Guide, and click here to explore the full listing of our 2022 workshops.
Each year, The Fair brings 11,500+ attendees together to learn about clean energy, connect with others, and take action toward a just energy transition. The Energy Fair features all things sustainable with exhibitors, workshops, Energy Professional CECs, live music, inspiring keynotes, camping, food trucks, solar-brewed beverages, and activities for the whole family.
"I hope everybody that can, can take the time and come to this Fair. This is the least expensive informational event you can come to on the planet." 
– Christopher LaForge
(0:44) – Lisa Kivirist, Author, Homemade for Sale and Soil Sisters
(8:56) – Christopher LaForge, Principal CEO, Great Northern Solar
(16:39) – Amanda Haffele, Solid Waste Director, Portage County Solid Waste
(19:21) – Sam Dunaiski, Distributed Resources Director, RENEW Wisconsin
(25:21) – Amber Westerman, Owner, Amber Westerman Building Design
(29:46) – Jeremy Solin, Co-Owner, Tapped Maple Syrup, LLC
(33:50) – Mindy McCord, Co-Founder, Siren Shrub Co.
(36:20) – Huda Alkaff, Founder & Director, Wisconsin Green Muslims
(41:10) – Jordan Kaiser, Solar Design & Sales, Northwind Solar
(47:04) – Jared Schumacker, Financial Advisor, Third Coast Advisors
(50:08) – Andrew Lewandowski, Pediatrician, Group Health Cooperative
(55:26) – Don Wichert, Owner, Eudai Energy, LLC
(59:59) – Todd Strother, Senior Technology Consultant, Wisconsin Center for Technology Commercialization
Brian Walsh, Technology Commercialization Consultant, Wisconsin Center for Technology Commercialization
(1:03:36) – Jessica Miller, Naturalist, Mosquito Hill Nature Center
(1:07:12) – Francisco Sayu, Director Emerging Technology, RENEW Wisconsin
(1:12:13) – Cory Neeley, Director, Solarshare Cooperative
(1:16:23) – Heather Talbot, Director, Solar on La Crosse Schools
"The mighty Bob Graham Lowe, one of the founders of the MREA, came down from Stevens Point to our farmstead in Southern Wisconsin and installed it (solar) for us. But more than that, he installed in us a love for the MREA and the fact that we can just keep learning. And he invited us to the Fair… And that's what the Fair's all about. You probably are coming because somebody told you about it. And we've been coming literally, ever since."
– Lisa Kivirist
For more information on how your organization can sponsor a future Rise Up podcast episode, view the details on the Rise Up Midwest supporter page. Address: 7558 Deer Rd. Custer, WI 54423
Email: info@riseupmidwest.org
Phone: (715)-592-6595
The Midwest Renewable Energy Association (MREA) is a nonprofit organization with the mission to promote renewable energy, energy efficiency, and sustainable living through education and demonstration.