"Soulardarity & Community Solar"
Season 3 • Episode 4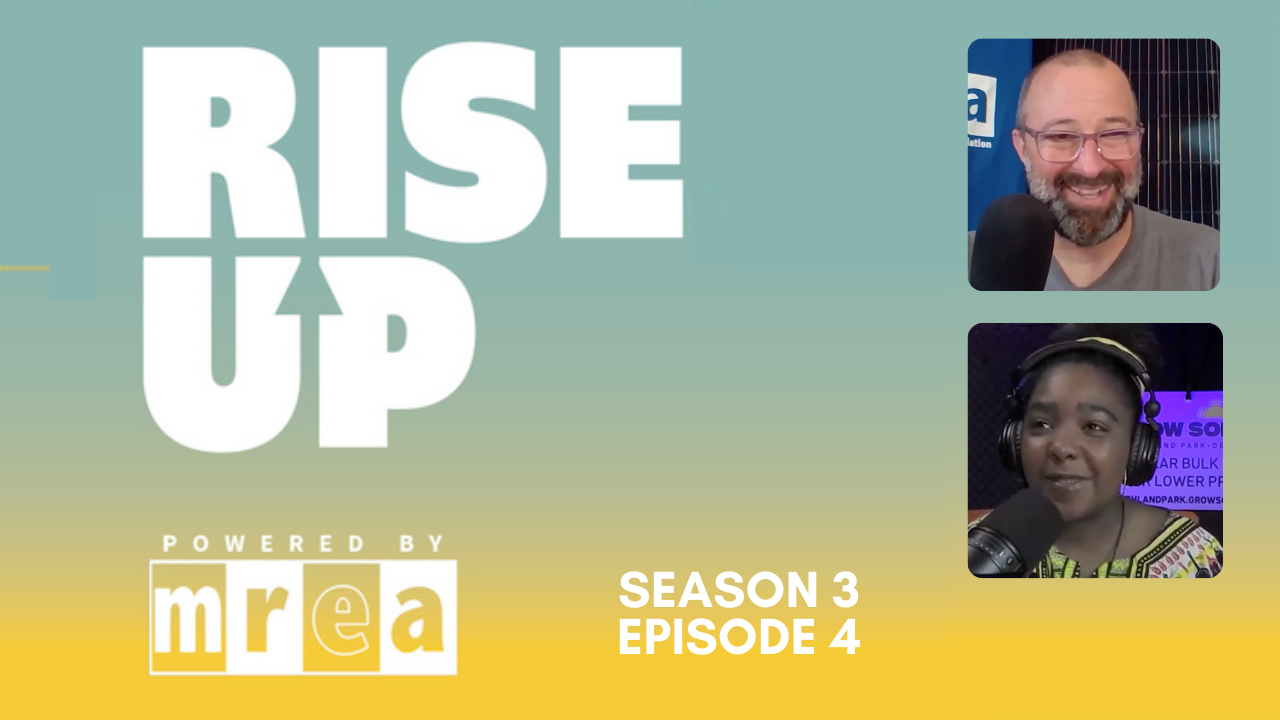 When the streetlights were removed from their community, Shimekia Nichols and her fellow citizens didn't wait for a change; they made it and brought light back in the dark; they worked to bring light back to Highland Park, MI.
MREA Executive Director Nick Hylla hosts Shimekia Nichols, Executive Director of Soulardarity, an environmental non-profit based in Highland Park, Michigan. Soulardarity's mission is to build community power in Highland Park through community-owned solar streetlights. In their talk, Shimekia explains the origins of Soulardarity, how she came to be involved, and highlights the work Soulardarity has done and continues to do in its community.
What other inspiring Keynotes and presenters will be at the Fair? Head to theenergyfair.org to learn more, purchase tickets, and get involved.
Signing up for our Action Alerts means you'll be alerted as soon as the latest episode is available for listening on our website.
About Shimekia Nichols – Soulardarity Executive Director
Shimekia Nichols was born and raised in the 48217. She is Soulardarity's leading organizer for the Work For Me, DTE! campaign — developing community leadership and representing the campaign in the media. She has spoken out on DTE's practices on Channel 7, on the front page of the Detroit Free Press, and at Michigan Radio, outside of a public hearing on DTE's 15-year energy plan. She is dedicated to growing Black leadership in environmental justice work and ensuring that the pursuit of clean energy is just, equitable, and democratic.
Shimekia is the mother of two awesome sons and is an empathetic community activist and comrade to other activists in intersecting liberation movements.
Now, in her role as Executive Director, Shimekia has trained and supported dozens of community members engaging in energy-focused activism and contributed greatly to gathering the 3000 public comments our campaign submitted on DTE's 2019 Integrated Resource Plan.
Shimekia is a keynote speaker at The Energy Fair June 24-26, 2022.
(1:40) – The history of Highland Park and the origins of Soulardarity   
(8:40) – Shimekia's background and how she came to be involved with Soulardarity 
(15:01) – How Soulardarity has helped and inspired its community 
(23:15) – Shimekia's vision for the future of Soulardarity 
(29:00) – Shimekia's words of advice for other organizations 
(36:44) – How Soulardarity works to be more inclusive
"I would say that, if we're going to do political organizing, the way to connect that to BIPOC communities is to also do relational organizing, you have to be in tune with the people. And that doesn't mean sending a person that looks like that group of people, to come and use terms that are not a part of their culture and not a part of their livelihood and not a part of their logic and reasoning and style of communication. It means you have to have folks from that community grown for leadership, and given the resources to be able to engage their community in ways that take it to the next level." 
– Shimekia Nichols, Soulardarity Executive Director
For more information on how your organization can sponsor a future Rise Up podcast episode, view the details on the Rise Up Midwest supporter page. Address: 7558 Deer Rd. Custer, WI 54423
Email: info@riseupmidwest.org
Phone: (715)-592-6595
The Midwest Renewable Energy Association (MREA) is a nonprofit organization with the mission to promote renewable energy, energy efficiency, and sustainable living through education and demonstration.