"Energy Democracy"
Season 2 • Episode 4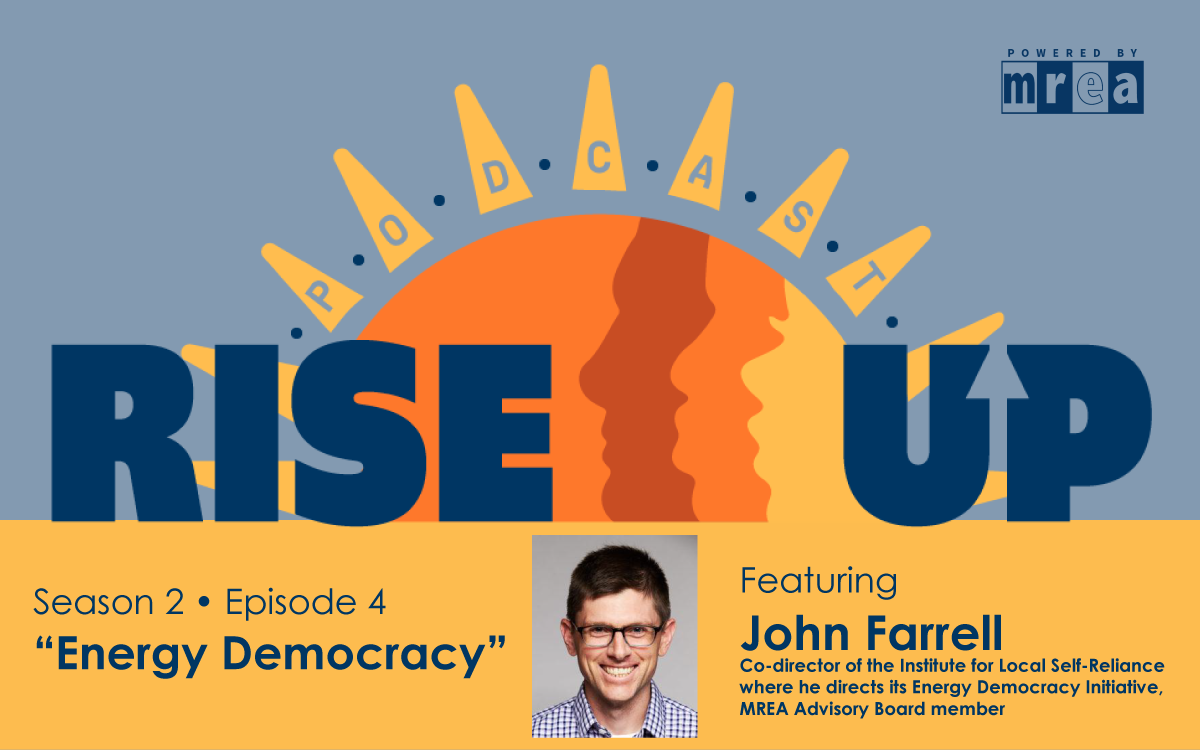 What does decentralized ownership of renewable energy really look like and why does it matter? We sat down with John Farrell to find out.
John Farrell is a co-director of the Institute for Local Self-Reliance and directs the Energy Democracy Initiative. Widely known as the guru of distributed energy, he has received accolades for his vivid illustrations of the economic and environmental benefits of local ownership of decentralized renewable energy. He also hosts the Local Energy Rules podcast, telling powerful stories of local clean energy action.
Signing up for our Action Alerts means you'll be alerted as soon as the latest episode is available for listening on our website.
Institute for Local Self-Reliance: ILSR's Energy Democracy Initiative empowers households and communities to produce their own local, clean, and renewable energy and oppose the excessive power of monopoly utilities.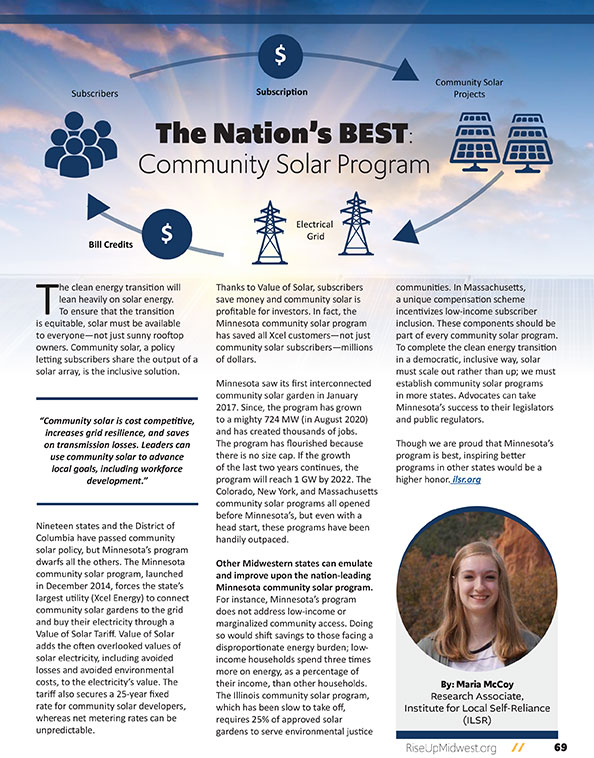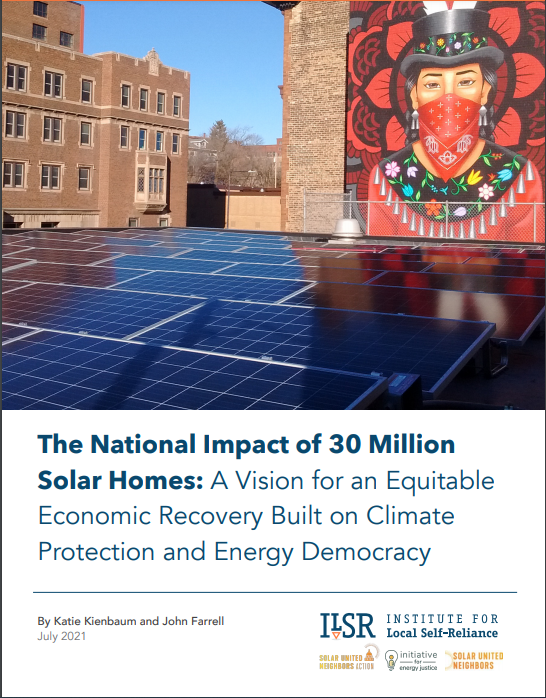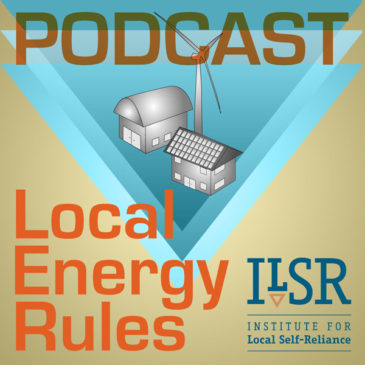 "We have to help people understand, this is not just about a big corporation. It's a corporation that has a monopoly. It's a corporation that has an ability to abuse us because we gave it the privilege to do so, and we can take it away."
-John Farrell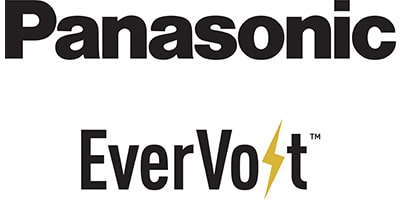 Offer homeowners best-in-class solar and battery storage in one high-powered bundle – all from one company you know you can trust. Panasonic's new EverVolt™ Series solar panels are available in up to 380-watt models, and work with their EverVolt battery storage to deliver the total home energy system.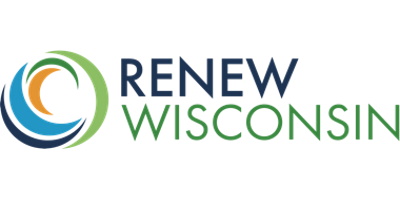 On Sunday, September 26, 2021, RENEW Wisconsin will host their Ride with RENEW bike ride fundraiser in Madison, WI. This annual bike tour will highlight some of Wisconsin's leading renewable energy installations with all event proceeds supporting RENEW Wisconsin's ongoing work to protect and defend renewable energy in Wisconsin. Learn more and register at renewwisconsin.org/ridewithrenew.
For more information on how your organization can sponsor a future Rise Up podcast episode, view the details on the Rise Up Midwest supporter page, or contact Gina. Address: 7558 Deer Rd. Custer, WI 54423
Email: info@riseupmidwest.org
Phone: (715)-592-6595
The Midwest Renewable Energy Association (MREA) is a nonprofit organization with the mission to promote renewable energy, energy efficiency, and sustainable living through education and demonstration.