"Think Like a Planet"
Season 2 • Episode 1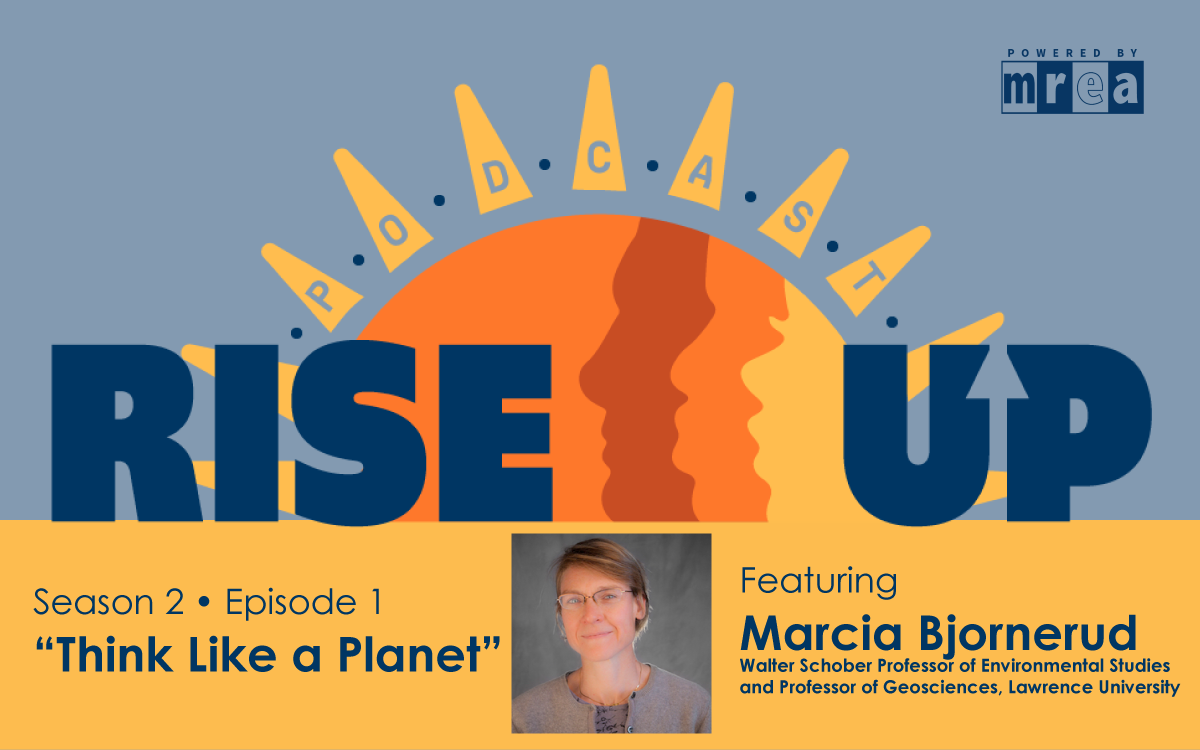 What can a deeper appreciation of the Earth's physical structure and natural processes lend to our understanding of the problems we face currently? We asked Marcia Bjornerud, a professor of Geosciences at Lawrence University in Appleton, Wisconsin and author of Timefulness: How Thinking Like a Geologist Can Help Save the World.
Bjornerud's research focuses on the physics of earthquakes and mountain building, and she combines field-based studies of bedrock geology with quantitative models of rock mechanics. She received a BS in geophysics from the University of Minnesota and MS and PhD degrees in structural geology from the University of Wisconsin-Madison. Prior to teaching at Lawrence, Bjornerud held a postdoctoral fellowship at the Byrd Polar Research Center at Ohio State University and a faculty position at Miami University in Oxford, Ohio. Bjornerud is a Fellow of the Geological Society of America and has been a Fulbright Senior Scholar at the University of Oslo, Norway and University of Otago, New Zealand.
Signing up for our Action Alerts means you'll be alerted as soon as the latest episode is available for listening on our website.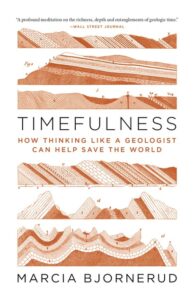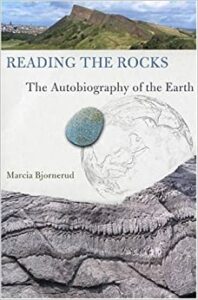 MREA Member Celebration
Join the MREA in Custer, WI on Saturday, June 26th for an outdoor event celebrating clean energy and sustainability! The day will be packed full of 10+ hours of live music, inspiring keynote speakers, local food and beer, and family-friendly activities.
Not a member? Not a problem! Tickets are open to the public, but are limited and must be purchased in advance, so don't wait–get yours today!
Timefulness | The Long Now Foundation – 2019
We need a poly-temporal worldview to embrace the overlapping rates of change that our world runs on, especially the huge, powerful changes that are mostly invisible to us. With time literacy, we become at home in the deep past and engaged with the deep future. We learn to "think like a planet."

"Dazzled by our own creations," Bjornerud writes, "we have forgotten that we are wholly embedded in a much older, more powerful world whose constancy we take for granted…. Averse to even the smallest changes, we have now set the stage for environmental deviations that will be larger and less predictable than any we have faced before."
-Marcia Bjornerud
Gimme Shelter Construction specializes in the design and construction of high-performance homes, including passive solar design, integrated renewable energy systems, sustainable materials, and the design and installation of masonry heaters.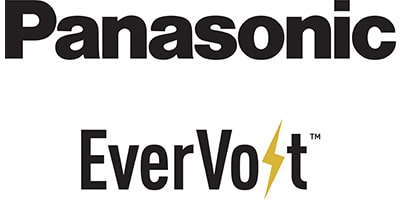 The Panasonic Total Home Energy System doesn't just deliver clean power, it delivers peace of mind thanks to lasting performance, battery storage you can depend on, and a full system warranty. Let's take your solar business to profitable new levels together.
For more information on how your organization can sponsor a future Rise Up podcast episode, view the details on the Rise Up Midwest supporter page, or contact Gina. Address: 7558 Deer Rd. Custer, WI 54423
Email: info@riseupmidwest.org
Phone: (715)-592-6595
The Midwest Renewable Energy Association (MREA) is a nonprofit organization with the mission to promote renewable energy, energy efficiency, and sustainable living through education and demonstration.