"Tribal Power Utilities"
Season 3 • Episode 5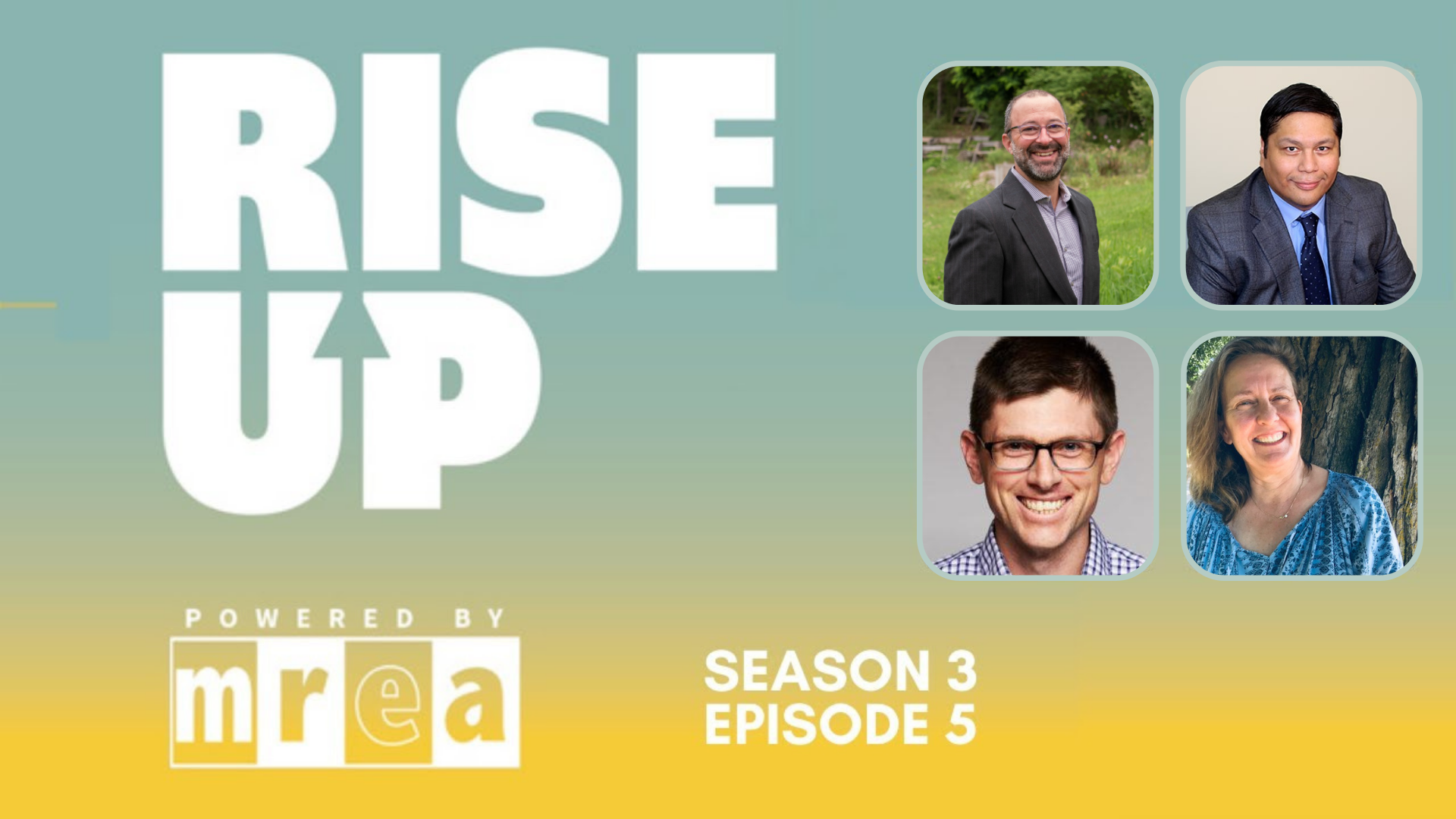 On this episode of the Rise Up podcast, we feature a double interview with 2022 Energy Fair keynote speakers Bob Blake and John Farrell. Bob Blake is the founder and CEO of Solar Bear, as well as the executive  director of the non-profit Native Sun Community Power Development. John  Farrell is the co-director of the Institute for Local Self Reliance and the director of the Energy Democracy Initiative.
The final part of this episode features a conversation with Ellen Barlas, the MREA's Solar Workforce Manager. She discusses MREA's Clean Energy Career Fair, solar workforce development, and the Midwest Solar Job Resource Center, solarenergy.jobs.
Want to hear more from these inspiring speakers and their work to power the Just Energy Transition? Join us at The Energy Fair in Custer, WI June 24-26, 2022; head to theenergyfair.org to learn more, purchase tickets, and get involved.
Signing up for our Action Alerts means you'll be alerted as soon as the latest episode is available for listening on our website.
Robert Blake is the owner of Solar Bear, pronounced Gizis-o-makwa in Ojibwe, a solar installation company located in Minneapolis, Minnesota. Robert is also the Executive Director of Native Sun Community Power Development, a Non-Profit likewise located in Minneapolis.
Robert is a keynote speaker at The Energy Fair June 24-26, 2022.
John: John Farrell is a co-director of the Institute for Local Self-Reliance and directs the Energy Democracy Initiative. Widely known as the guru of distributed energy, he has received accolades for his vivid illustrations of the economic and environmental benefits of local ownership of decentralized renewable energy.
John is a keynote speaker at The Energy Fair June 24-26, 2022.
"I just get energized by all of the work that communities do to organize around these issues; the way they identify the problems that matter most to them." 
– John Farrell
(2:44) – Bob Blake explains the origins of his idea for a tribal EV charging network

(7:18) – Public charging and the role of solar
(12:14) – How energy project decisions are made in tribal communities
(20:45) – The future of autonomous tribal power utilities
(31:48) – John Farrell's ideal utility design
(39:47) – Bob Blake on overcoming the challenges of creating your own utility
(48:08) – Ellen Barlas on what jobs are needed by solar installers
(49:20) – Why solar programs are facing enrollment shortages
(54:24) – Why MREA launched solarenergy.jobs
"That is what the crazy part is in tribal country right now. I mean, six years ago when I was taking about all of this… there was no talk about it. Now, it's on every tribal nations tongue. Like, "how do we get a solar project together? How do we put together some EV chargers?" I mean, this is so exciting guys. I just can't believe how far this has come." 
– Robert Blake
For more information on how your organization can sponsor a future Rise Up podcast episode, view the details on the Rise Up Midwest supporter page. Address: 7558 Deer Rd. Custer, WI 54423
Email: info@riseupmidwest.org
Phone: (715)-592-6595
The Midwest Renewable Energy Association (MREA) is a nonprofit organization with the mission to promote renewable energy, energy efficiency, and sustainable living through education and demonstration.