"Get People Moving"
Season 2 • Episode 3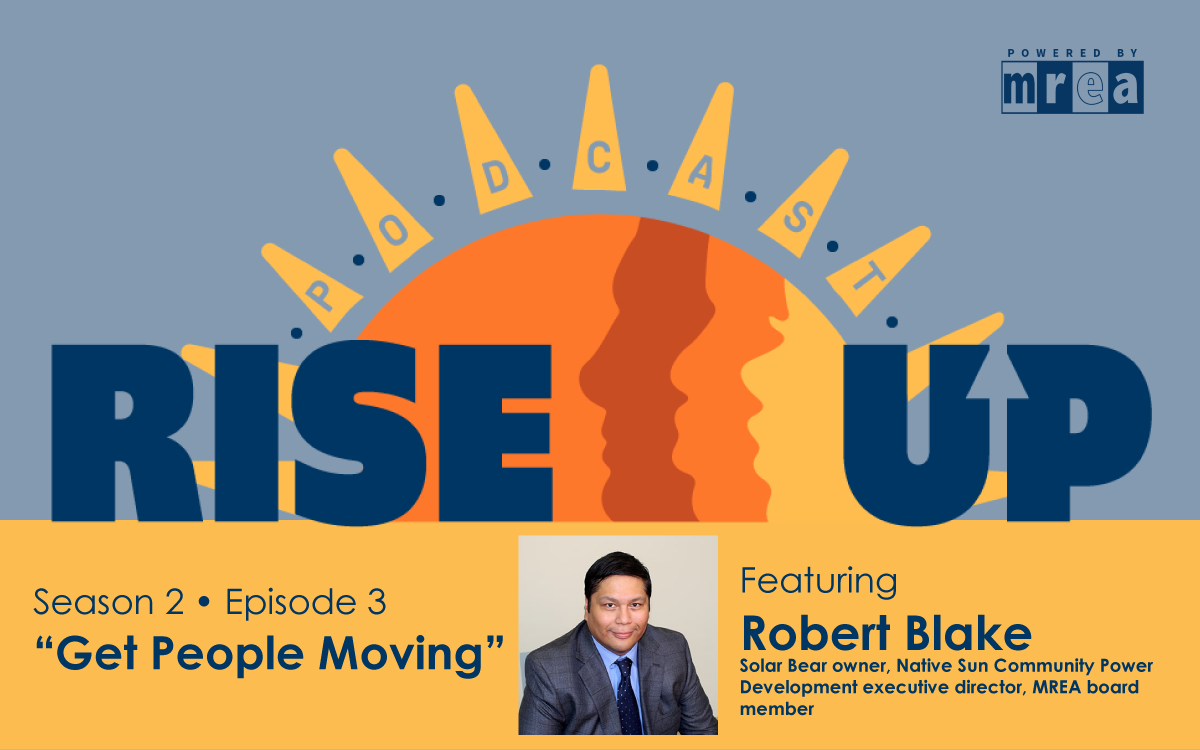 What can American's energy future look like with the country's 573 Tribal Nations taking a leadership role in renewable energy? We sat down with Robert Blake to find out.
Robert Blake is a tribal citizen of the Red Lake Nation with a passion in spreading the word about the value of renewable energy through communication, cooperation, and collaboration. Blake is the owner of Solar Bear, pronounced Gizis-o-makwa in Ojibwe, a solar installation company, as well as the Executive Director of the Non-Profit Native Sun Community Power Development, both located in Minneapolis. Robert is a graduate student enrolled in the University of Minnesota's Carlson Executive Master of Business Administration (CEMBA) program. 
Signing up for our Action Alerts means you'll be alerted as soon as the latest episode is available for listening on our website.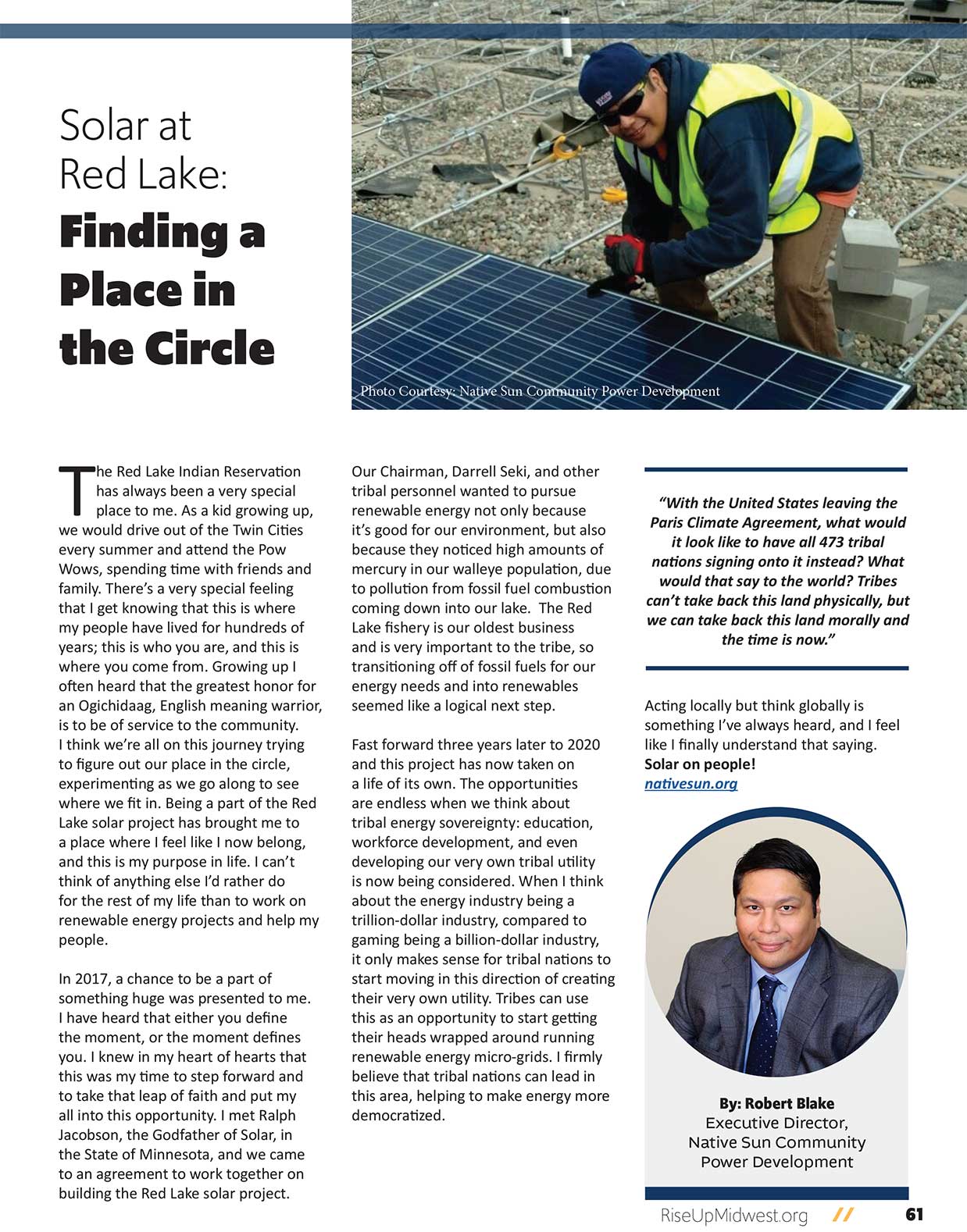 Stay up to date with Blake: 
"I'm not that guy that's like you're going to steal my idea…
I don't care. Take my ideas. Take everything that I've got, because I'm going to keep on building solar, I'm going to keep on moving forward, I'm going to keep on pushing policy, I'm going to keep on doing what I'm doing."
-Robert Blake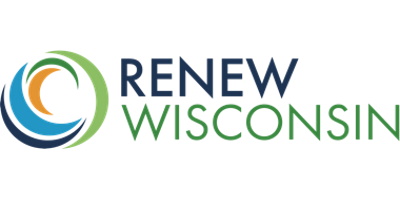 On Sunday, September 26, 2021, RENEW Wisconsin will host their Ride with RENEW bike ride fundraiser in Madison, WI. This annual bike tour will highlight some of Wisconsin's leading renewable energy installations with all event proceeds supporting RENEW Wisconsin's ongoing work to protect and defend renewable energy in Wisconsin. Learn more and register at renewwisconsin.org/ridewithrenew.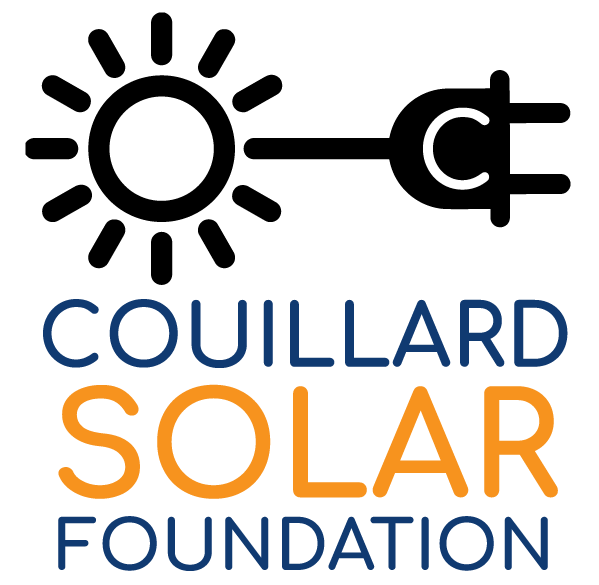 The Couillard Solar Foundation promotes the expansion of solar energy in Wisconsin through partnerships with renewable energy focused, Wisconsin-based organizations, including the Midwest Renewable Energy Association. Our mutual goal is to enable nonprofits across Wisconsin, schools, churches, service and other community organizations, to join the renewable energy revolution. Learn more at couillardsolarfoundation.org.
For more information on how your organization can sponsor a future Rise Up podcast episode, view the details on the Rise Up Midwest supporter page, or contact Gina. Address: 7558 Deer Rd. Custer, WI 54423
Email: info@riseupmidwest.org
Phone: (715)-592-6595
The Midwest Renewable Energy Association (MREA) is a nonprofit organization with the mission to promote renewable energy, energy efficiency, and sustainable living through education and demonstration.