Via Ohio Capital Journal:
This summer, Ohio took a big step backward when it comes to renewable energy. Lawmakers approved Senate Bill 52 which grants county officials the opportunity to intercede in the development of solar or wind projects within their borders. Now a different measure working through the House could represent a small step forward.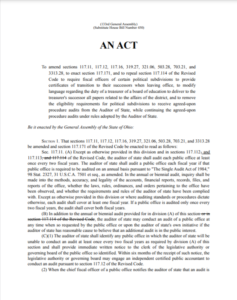 House Bill 450 opens the door to community solar, relatively small installations that could feed power to homes and businesses located nearby. Under the measure, sponsored by Reps. Brian Baldridge, R-Winchester, and Laura Lanese, R-Grove City, state regulators would be cleared to approve up to 3,000 megawatts of solar around the state. One megawatt of solar can power about 190 homes on average in the U.S.
Introducing the bill last month, Lanese made a wide-ranging pitch covering everything from job creation to national security, but one of the prevailing policy focuses is brownfields.
"Many of us have distressed sites in our districts be they coal ash ponds or discarded landfills sitting empty, void of economic use, and often unsightly barriers to development," Lanese said.
Listen to the Rise Up Podcast
Catch up on Season 2 now, where we bring real-time, relevant energy and policy information to Midwest stakeholders. 
Sign up For Action Alerts
We highlight policy news, resources, local successes, and ways to get involved.
Partner with Rise Up 
 We believe the clean energy industry has the capacity to collaborate, create jobs, & contribute to an economic recovery. Address: 7558 Deer Rd. Custer, WI 54423
Email: info@riseupmidwest.org
Phone: 715-592-6595

The Midwest Renewable Energy Association (MREA) is a non-profit organization with the mission to promote renewable energy, energy efficiency, and sustainable living through education and demonstration.