St. Louis is the first jurisdiction in the Midwest and the fourth in the country to pass a Building Energy Performance Standard (BEPS), establishing incrementally increasing energy-saving targets for buildings, advancing the city on its path to eliminating community-wide greenhouse gas (GHG) emissions by 2050. 
"The coronavirus has shown us how a crisis can disrupt the entire world. The threat that was with us before COVID-19 and will be with us after is climate change," said bill sponsor Alderwoman Heather Navarro, 28th Ward. "St. Louis is taking steps to protect our community by reducing greenhouse gas emissions from buildings and making those buildings healthier for the people who live and work in them. We are proud to take this step in making St. Louis a more resilient city for the future." 
Policies such as this one, on a jurisdictional or state level are not only feasible, but are favorable by helping to reduce greenhouse gas emissions, create local jobs, improve resiliency, and cut operating expenses. There are a myriad of documented successful policies like this one peppered throughout the Midwest including in Wisconsin, Illinois, Minnesota, Michigan, Iowa, and Missouri that are helping to advance the industry, create local jobs, save businesses and homeowners money on operating expenses, meet climate objectives, and transition to a new, more resilient energy economy.
Rise Up Midwest! is working diligantly to coordinate interviews, solicit guest articles, and collaborate with our stakeholders to spread the word about successful programs like these. We encourage you to stay connected with us through the Rise Up Podcast, Action Alerts, and our Call to Action publication.
#RiseUpMidwest.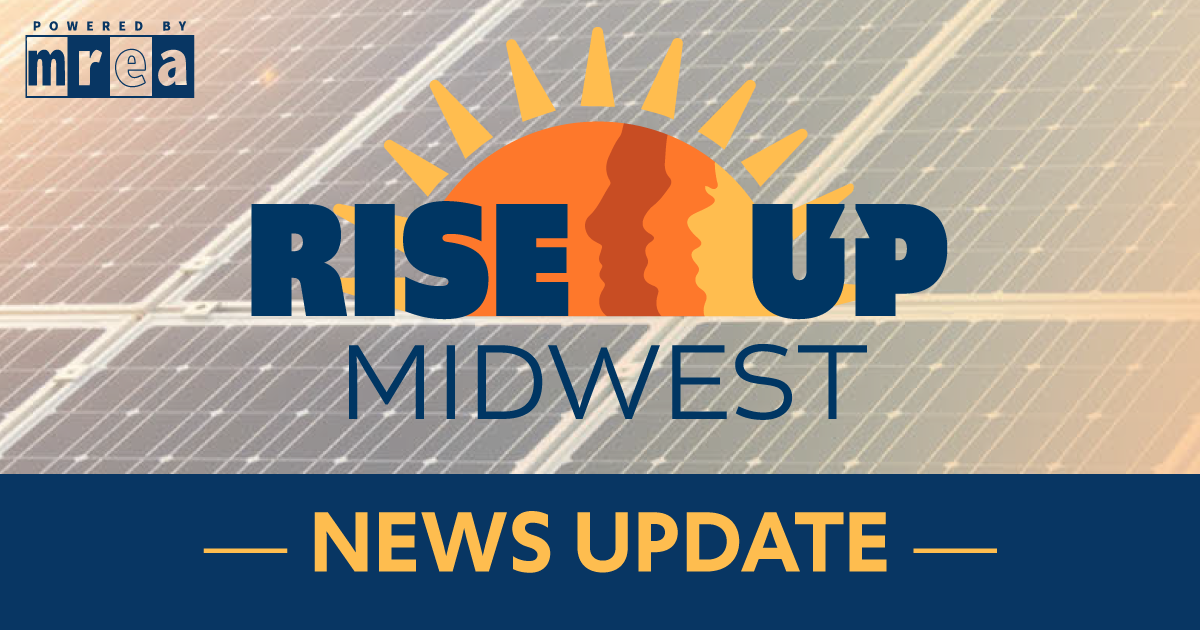 Learn More About Rise Up Midwest!
Let's stimulate "Main Street" energy investment and grid modernization in response to the COVID-19 recession.
Your support is essential.
Sign up For Action Alerts Receive real-time emails highlighting news articles, relevant resources, local successes, and ways to get involved.
Partner with Rise Up 
We believe in the people of the Midwest. We believe the clean energy industry has the capacity to collaborate, create jobs, & contribute to an economic recovery. If you agree, join the coalition as a partner today.
Support Rise Up Midwest!
Our success is made possible by support, participation, and funding of our members, donors, and sponsors. Thank you! Address: 7558 Deer Rd. Custer, WI 54423
Email: info@riseupmidwest.org
Phone: 715-592-6595

The Midwest Renewable Energy Association (MREA) is a non-profit organization with the mission to promote renewable energy, energy efficiency, and sustainable living through education and demonstration.