From our partners at Vote Solar:
A comprehensive, equity-centric, nation-leading climate bill has been passed by the legislature and signed into law by Illinois Governor Pritzker!
This bill is the culmination of many years of work from people across a wide range of industries, geographies and experiences. It's a testament to what can be accomplished when we come together in service of people and the planet, and has the potential to vitally transform our state's renewable energy landscape.
What does this victory mean for Illinois? 
A clear path to 100% carbon-free power by 2045

Over $80 million per year for solar and energy efficiency workforce development — specifically in Black and Brown communities that have been historically shut out of the clean energy economy 

Expansion of the Illinois Solar for All program to provide free solar and guaranteed savings for low-income families, plus new inclusive finance mechanisms for families to invest in energy updates

An end to automatic, rubber-stamped utility rate hikes for consumers 

Electric vehicle and and transportation incentives 
In short: it means thousands of local jobs, millions in local investments, and cleaner and healthier communities. 

Vote Solar is a non-profit policy advocacy organization with the mission of making solar more accessible and affordable across the United States. We work at the state-level in more than 25 states to drive the transition to a just 100% clean energy future.
We are a team of solar advocates using a winning combination of deep policy expertise, coalition building, and public engagement to power just and equitable clean energy progress in states nationwide.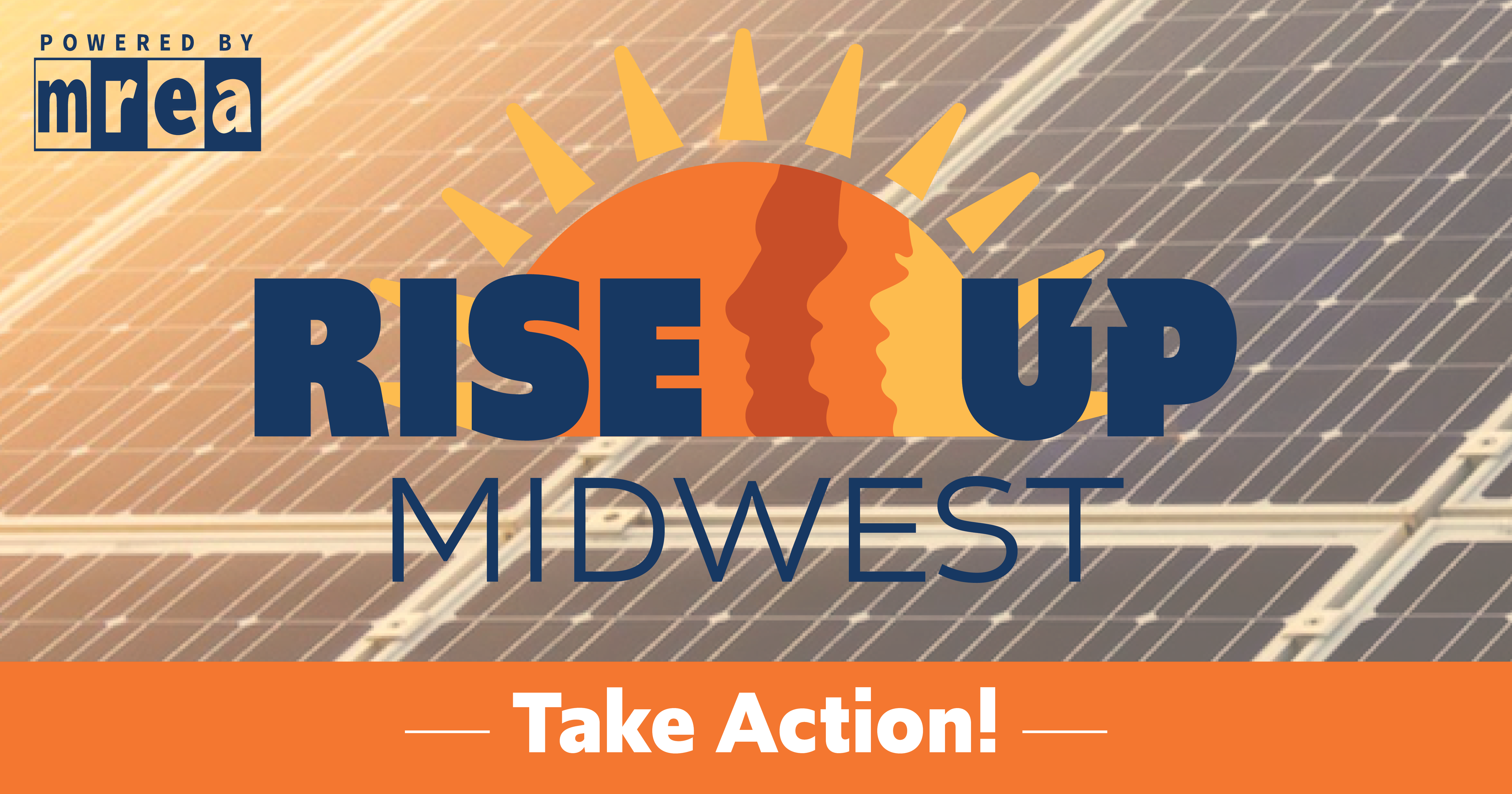 Listen to the Rise Up Podcast
Catch up on Season 2 now, where we bring real-time, relevant energy and policy information to Midwest stakeholders. 
Sign up For Action Alerts
We highlight policy news, resources, local successes, and ways to get involved.
Partner with Rise Up 
 We believe the clean energy industry has the capacity to collaborate, create jobs, & contribute to an economic recovery.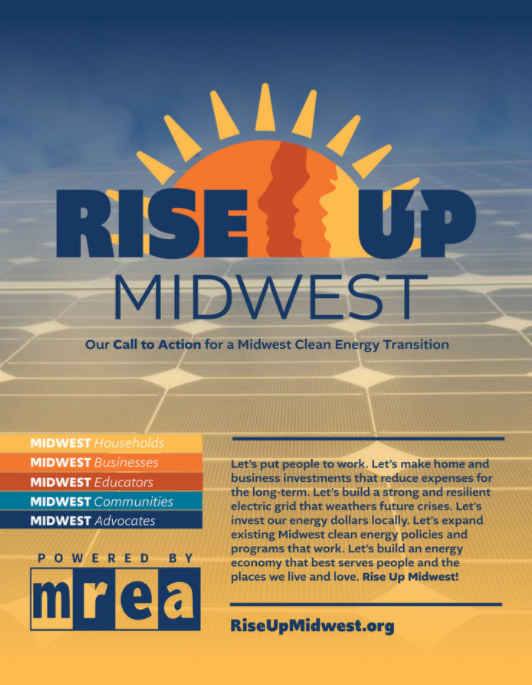 Address: 7558 Deer Rd. Custer, WI 54423
Email: info@riseupmidwest.org
Phone: 715-592-6595

The Midwest Renewable Energy Association (MREA) is a non-profit organization with the mission to promote renewable energy, energy efficiency, and sustainable living through education and demonstration.