From our partners at Energy News Network:
Missouri's largest gas and electric utilities are all forging ahead with new programs that will finance customers' energy efficiency upgrades and in many cases even decrease their monthly bills.
Evergy is the state's latest utility to launch a Pay As You Save (PAYS) program, in which the full upfront cost of energy efficiency projects — along with their savings — are rolled into the customer's monthly bill.
The Kansas City-based company began offering the program in September and was aiming to hear from 200 interested customers within a month. Within 10 days, 250 customers had indicated they wanted to move ahead with a brief energy audit, the first step in the process.
"We're off to the races in Evergy territory," said James Owen, who as executive director of Renew Missouri had pushed hard for the program for several years.
Pay As You Save is a trademarked riff on the broader concept of on-bill financing, which allows utilities to collect payments on large customer expenditures over time as part of a regular bill. It's a cousin to Property Assessed Clean Energy, in which project costs are bundled and repaid through property tax bills instead of utility bills.
The program was designed by Vermont-based public policy experts Harlan Lachman and Paul Cillo. A utility covers the upfront cost of improvements such as heating and cooling systems, insulation and air sealing. By carefully selecting only projects that will generate large savings, it can actually lower some customers' monthly bills while they pay off an investment typically of $7,000 or $10,000 within a decade. The utility owns the improvements until they are paid off, and if the customer moves the obligation and savings accrue to the new owner or occupant.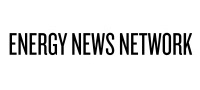 The Energy News Network is a nonprofit news site dedicated to keeping policymakers and citizens informed of the important changes taking place in the transition to a clean energy system.
Launched in 2010 as Midwest Energy News, the Energy News Network now offers four regional services. Southeast Energy News began in 2015, and Western (formerly Southwest) and Northeast Energy News were added in 2018.
Listen to the Rise Up Podcast
Catch up on Season 1 now, where we bring real-time, relevant energy and policy information to Midwest stakeholders. 
Sign up For Action Alerts
We highlight policy news, resources, local successes, and ways to get involved.
Partner with Rise Up 
We believe the clean energy industry has the capacity to collaborate, create jobs, & contribute to an economic recovery.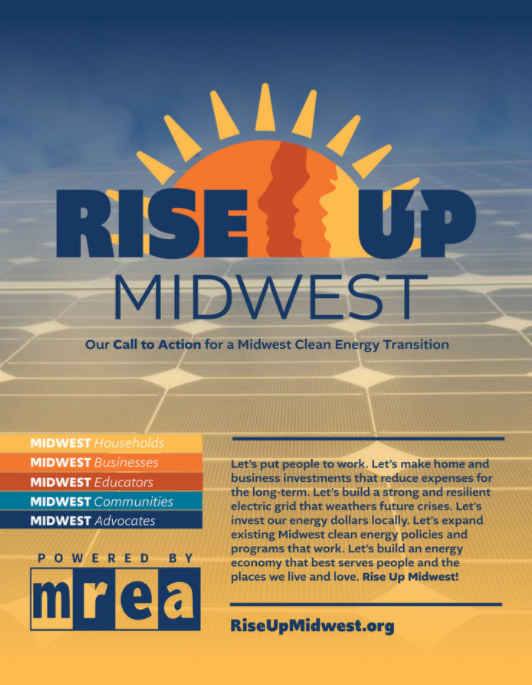 Address: 7558 Deer Rd. Custer, WI 54423
Email: info@riseupmidwest.org
Phone: 715-592-6595

The Midwest Renewable Energy Association (MREA) is a non-profit organization with the mission to promote renewable energy, energy efficiency, and sustainable living through education and demonstration.