Tax Increment Financing (TIF) is a financing option that uses expected future gains in state or municipal property taxes from a development or redevelopment project to finance improvements that will create those gains. It has been used as a community development tool for decades. TIF is offered by jurisdictions to attract private capital to boost local economies and attract unique, innovative projects.
TIF is a great source of gap financing, which can increase the financial feasibility of projects. It has been used in various sectors including retail, commercial, residential, and mixed-use development. For a retailer, TIF would help improve the returns on sustainability components of a major retrofit or new construction, such as the addition of solar PV panels or the construction of an efficient prototype.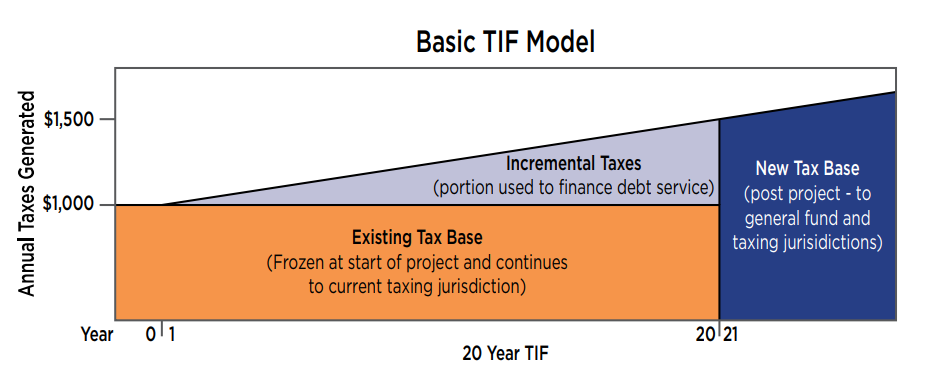 Midwest cities have increasingly been utilizing TIF agreements as a resource to incentivize their sustainability and climate-related goals.
Des Moines City officials have incorporated sustainability requirements into TIF agreements on a case-by-case basis for years, but the approach ramped up in the wake of the city's 2016 strategic plan and has recently become a standard expectation for the mayor and city council, which votes on each individual agreement.
"If you're getting incentives from the city, you are going above and beyond on the energy-efficiency front," said Josh Mandelbaum, a member of the city council. "It just seemed to make sense to make sure we were getting value out of dollars we were putting into projects."
The efficiency-for-incentives expectation isn't a formal policy, but Mandelbaum expects to bring an ordinance before the council eventually. Only a few TIF developer agreements in recent years have not included sustainability requirements, in one case, for example, because the building's condition demanded an expedited process.
The use of TIF to advance climate and sustainability goals comes as Iowa's state lawmakers have sought to limit the city's authority on clean energy. Gov. Kim Reynolds recently signed into law a bill that prohibits cities and counties from banning natural gas hookups in construction.
"We [can't] change our code to prohibit that," Mandelbaum said, "but incentives are different. They're not impeding someone's ability to use natural gas. We want to follow the law that the legislature has written, but still … get the type of building we want."
Listen to the Rise Up Podcast
The Rise Up Podcast brings real-time, relevant energy and policy information to Midwest stakeholders. 
Sign up For Action Alerts Receive real-time emails highlighting news articles, relevant resources, local successes, and ways to get involved.
Partner with Rise Up 
We believe in the people of the Midwest. We believe the clean energy industry has the capacity to collaborate, create jobs, & contribute to an economic recovery. If you agree, join the coalition as a partner today.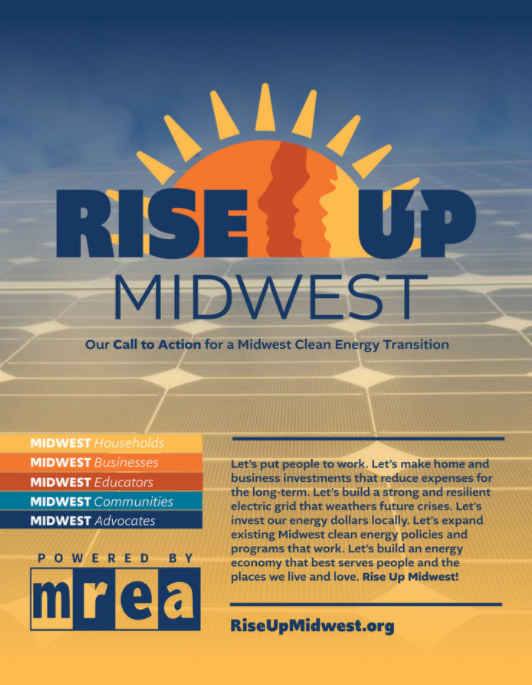 Address: 7558 Deer Rd. Custer, WI 54423
Email: info@riseupmidwest.org
Phone: 715-592-6595

The Midwest Renewable Energy Association (MREA) is a non-profit organization with the mission to promote renewable energy, energy efficiency, and sustainable living through education and demonstration.