From our partners at MnSEIA:
MnSEIA is very excited to announce that $31 million for solar has been included in the joint House and Senate Commerce and Energy Omnibus bill. This result is a huge win during a challenging legislative session and a divided government.
The joint Commerce and Energy Omnibus bill includes:
$16 million for the Solar on Schools program.

$5 million for Solar on Community Colleges, spurred by the solar on schools work.

$5 million for a Solar*Rewards Extension in each of 2023 & 2024.

$100,000 to add solar to the Anoka-Ramsey closed landfill and to create a Brightfields pilot program.

And perhaps most importantly, nothing negative

 for solar.
This legislation will continue Minnesota's history of strong, effective solar policy and progress towards ambitious clean energy goals.
Barring any final alterations due to leadership negotiations, this should be the Commerce and Energy bill for 2021. But because the bill is getting reheard as part of the June 2021 special session, any amendment to the bill in either body could cause the negotiated deal to collapse.
So now is the time to call your legislators and urge them to pass the bill without any amendments! Find your legislator here.
If passed this will be Minnesota's best solar bill since 2013!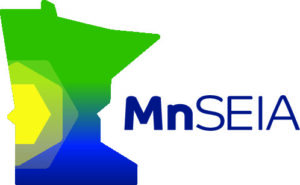 MnSEIA is the voice of the Minnesota solar and storage industry.
MnSEIA'S mission is to grow solar energy industries as part of Minnesota's clean energy transition by delivering strong public policy, education, job creation and sustainable industry development.
Listen to the Rise Up Podcast
Catch up on Season 1 now, where we bring real-time, relevant energy and policy information to Midwest stakeholders. 
Sign up For Action Alerts
We highlight policy news, resources, local successes, and ways to get involved.
Partner with Rise Up 
We believe the clean energy industry has the capacity to collaborate, create jobs, & contribute to an economic recovery.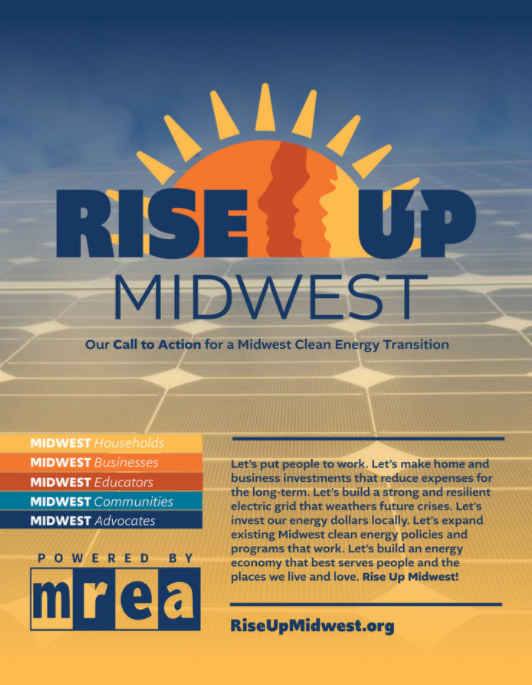 Address: 7558 Deer Rd. Custer, WI 54423
Email: info@riseupmidwest.org
Phone: 715-592-6595

The Midwest Renewable Energy Association (MREA) is a non-profit organization with the mission to promote renewable energy, energy efficiency, and sustainable living through education and demonstration.