From our partners at Energy News Network:
An Ohio bill would begin to restore energy efficiency programs gutted two years ago by House Bill 6, but a new report shows that ratepayers in Ohio and other states will continue to miss out on huge savings due to recent policy changes.
The Midwest Energy Efficiency Alliance today released the report by Synapse Energy Economics that compares benefits before and after changes to state energy efficiency standards made over the last several years in Illinois, Iowa, Indiana and Ohio. The report also analyzed changes that had been proposed for Missouri and Wisconsin. Among the policy changes considered, HB 6 was the most recent and most severe.
"When you remove energy efficiency, you're removing a ton of net benefits to ratepayers, to state residents," said Nick Dreher, policy director of MEEA. "You're unnecessarily burdening residents or businesses with costs."
For Ohio, the MEEA report estimates that Ohioans missed out on roughly $980 million in net benefits for one program year. That figure includes savings on energy bills, as well as things like reduced capacity costs and avoided costs for transmission and distribution.
When avoided health impacts and the social costs of carbon are factored in, Ohioans would have saved more than $2 billion for a single program year, according to the analysis. 
The report's calculations of Ohio's lost benefits are of the same order of magnitude as a separate analysis released earlier this year. The new report's review of rollbacks in additional states reflects a broader trend in the Midwest over the past several years, said MEEA Executive Director Stacey Paradis.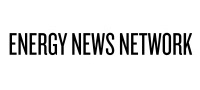 The Energy News Network is a nonprofit news site dedicated to keeping policymakers and citizens informed of the important changes taking place in the transition to a clean energy system.
Launched in 2010 as Midwest Energy News, the Energy News Network now offers four regional services. Southeast Energy News began in 2015, and Western (formerly Southwest) and Northeast Energy News were added in 2018.
Listen to the Rise Up Podcast
Catch up on Season 1 now, where we bring real-time, relevant energy and policy information to Midwest stakeholders. 
Sign up For Action Alerts
We highlight policy news, resources, local successes, and ways to get involved.
Partner with Rise Up 
We believe the clean energy industry has the capacity to collaborate, create jobs, & contribute to an economic recovery.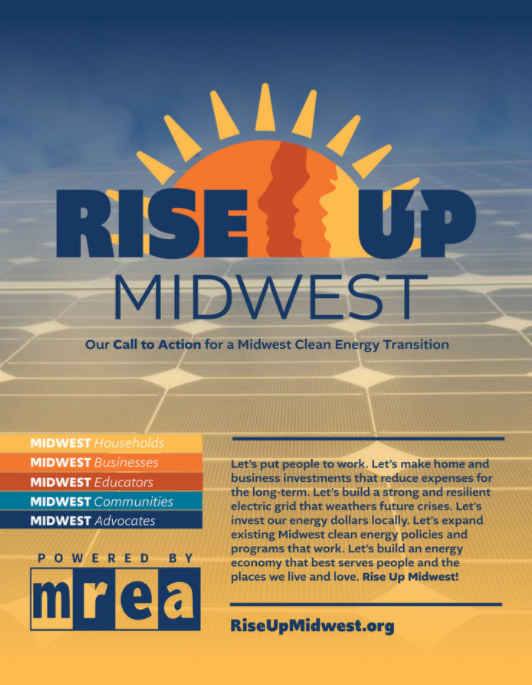 Address: 7558 Deer Rd. Custer, WI 54423
Email: info@riseupmidwest.org
Phone: 715-592-6595

The Midwest Renewable Energy Association (MREA) is a non-profit organization with the mission to promote renewable energy, energy efficiency, and sustainable living through education and demonstration.