Street team
Help Share Information About the Rise Up! Movement
The Rise Up Midwest! Street Team is critical to helping us spread the word about the Movement.
As a Street Team volunteer, you'll help distribute information about Rise Up initiatives and events in your community. We're looking for volunteers throughout the Midwest willing to help distribute posters and flyers, share information on social media, and virtually circulate Rise Up Midwest! material.

To sign up as a Rise Up Street Team volunteer, please fill out the form below. We look forward to working with you!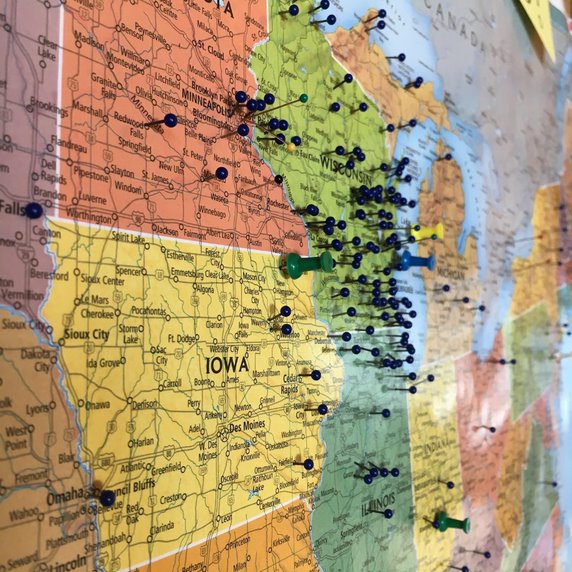 If you have been following energy policy developments in the Midwest over the last 5 years, you've probably noticed that electric utilities recently switched from fighting against solar energy development to developing solar projects at a record pace. Have energy companies seen the light? Should we shelve our concerns about wealthy, monopoly for-profit utility companies using their privileged market status and political connections to fight against solar energy and energy efficiency? Not so fast. 
In a controversial April petition, the New England Ratepayers Association (NERA) petitioned the Federal Energy Regulation Commision (FERC) to assert jurisdiction over any on-site, behind-the-meter...
In a time where the future of the office is more uncertain than ever, where the home-office has become the new office, and where unemployment has been at unprecedented levels, we are seeing electricity cost burdens shifting away from employers and onto home employees or the unemployed. Address: 7558 Deer Rd. Custer, WI 54423
Email: info@riseupmidwest.org
Phone: 715-592-6595
The Midwest Renewable Energy Association (MREA) is a non-profit organization with the mission to promote renewable energy, energy efficiency, and sustainable living through education and demonstration.