From our partners at RENEW Wisconsin:
There are 10,000 local solar energy businesses across the country that provide good jobs for 250,000 Americans. With further growth, the solar industry is poised to address the urgent challenges of the climate crisis, economic recovery, and unemployment.
On Tuesday, July 13th Senator Duey Stroebel (R – Saukville) and Representative Timothy Ramthun (R – Campbellsport) released legislation to expand access to community solar in Wisconsin. They have asked other members of the legislature to sign on as co-sponsors of the bill. The deadline to co-sponsor the bill is Friday, July 23rd. 
Community solar refers to a solar array, five MW or less, located within a community where multiple customers, including households, small businesses, churches, schools, and local governments, can subscribe to a portion of the project and receive a credit on their utility bill for their share of the power the solar panels produce. Community solar programs expand access to solar energy, avoid the significant upfront costs of a traditional system, and provide an economical alternative to the traditional process of individuals and businesses placing solar systems on their property.
To find out more about community solar and take action in support of the legislation, go to the WISCONSIN SOLAR COALITION WEBSITE.
If you have any questions or comments, please contact Jim Boullion, RENEW Wisconsin's Director of Government Affairs, at jim@renewwisconsin.org
Thank you for helping to make Wisconsin a leader in renewable energy!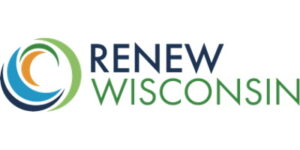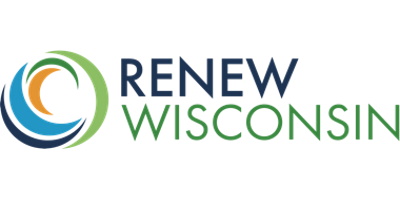 RENEW Wisconsin is a nonprofit organization that promotes renewable energy in Wisconsin. 
They work on polices and programs that expand solar power, wind power, biogas, local hydropower, geothermal energy, and electric vehicles. Since 1991 RENEW has been a champion for clean energy solutions in the Badger State. 
Listen to the Rise Up Podcast
Catch up on Season 1 now, where we bring real-time, relevant energy and policy information to Midwest stakeholders. 
Sign up For Action Alerts
We highlight policy news, resources, local successes, and ways to get involved.
Partner with Rise Up 
We believe the clean energy industry has the capacity to collaborate, create jobs, & contribute to an economic recovery.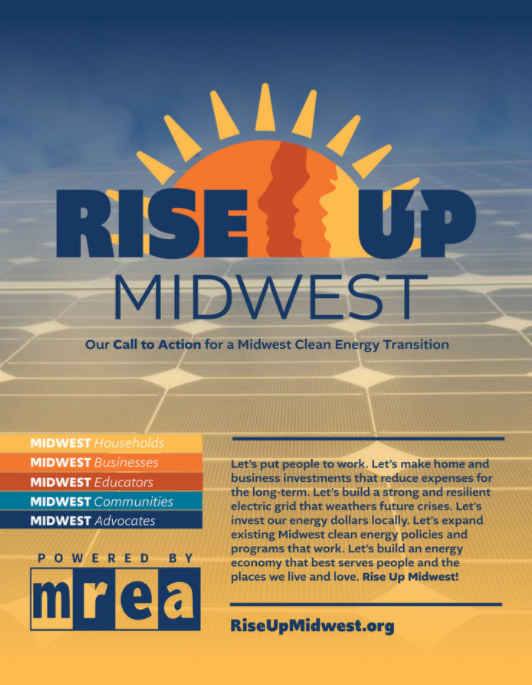 Address: 7558 Deer Rd. Custer, WI 54423
Email: info@riseupmidwest.org
Phone: 715-592-6595

The Midwest Renewable Energy Association (MREA) is a non-profit organization with the mission to promote renewable energy, energy efficiency, and sustainable living through education and demonstration.