Wisconsin Governor Evers included 28 clean energy provisions in his proposed 2021-23 Budget Bill. Among them are recommendations to expand Focus on Energy, invest in the clean energy workforce, and advance Wisconsin's electric vehicle infrastructure. Rise Up Midwest partner, RENEW Wisconsin, is in support of these provisions. 
Four listening sessions have been announced for the Budget Bill where you can attend, learn about, and voice your support of the Governor's Budget Bill. The JFC public hearings all begin at 10:00 a.m. in the following locations and dates: 
Friday, April 9, 2021, UW-Whitewater, Whitewater, WI
Wednesday, April 21, 2021, The Hodag Dome, Rhinelander, WI
Thursday, April 22, 2021, UW-Stout, Menomonie, WI
Wednesday, April 28, 2021, Virtual
Due to the expected crowd size, session speakers. both virtual and in-person, will be given two minutes to speak. To submit more in-depth comments, the committee created a web portal for citizens to provide input. Alternatively, you can submit comments via JFC's dedicated email address for comments: budget.comments@legis.wisconsin.gov. 
Please visit the JFC public hearing website for more information on the public hearings, and important things to note. 
While the JFC process is important, it does have its limitations. RENEW Wisconsin urges that the most effective thing Wisconsinites can do to support the clean energy Budget proposals is to speak directly with your state legislators, especially if they are a member of the Joint Finance Committee or in the Senate or  Assembly legislative leadership. You can contact them one-on-one or see if they are holding in-district or virtual listening sessions for their constituents. To find the contact information for your legislators, you can use the digital Legislative District Map.
Every legislator has a vote and can influence what is included in the final Budget package. Make your legislators understand that clean energy issues are a priority for you!
If you have any questions or find out that your legislators are especially supportive or opposed to the clean energy proposals, please tell Jim Boullion, RENEW Wisconsin's Director of Government Affairs, jim@renewwisconsin.org. 
To learn more about Wisconsin Clean Energy policy that RENEW Wisconsin supports, visit www.renewwisconsin.org.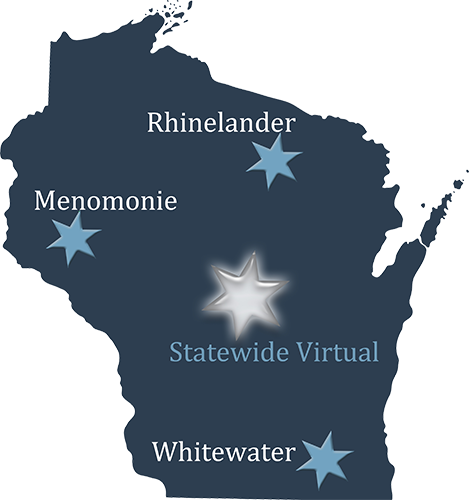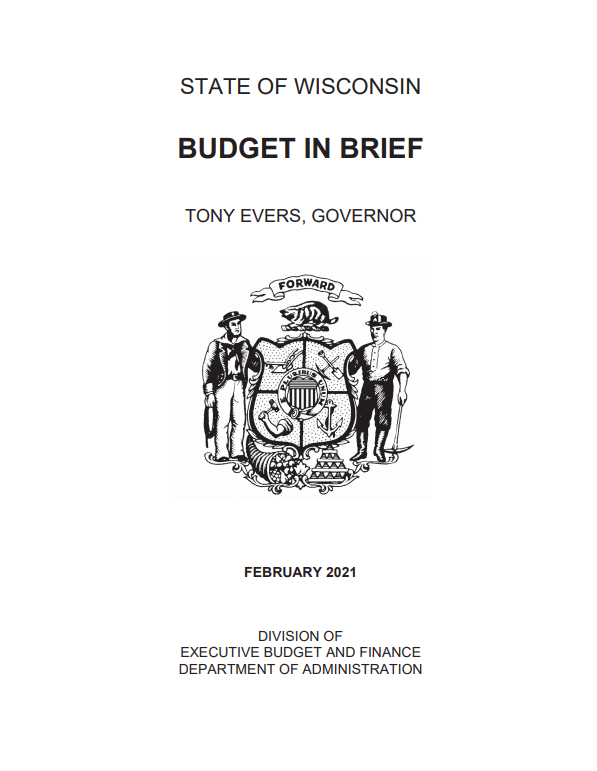 Listen to the Rise Up Podcast
Catch up on Season 1 now, where we bring real-time, relevant energy and policy information to Midwest stakeholders. 
Sign up For Action Alerts
We highlight policy news, resources, local successes, and ways to get involved.
Partner with Rise Up 
 We believe the clean energy industry has the capacity to collaborate, create jobs, & contribute to an economic recovery.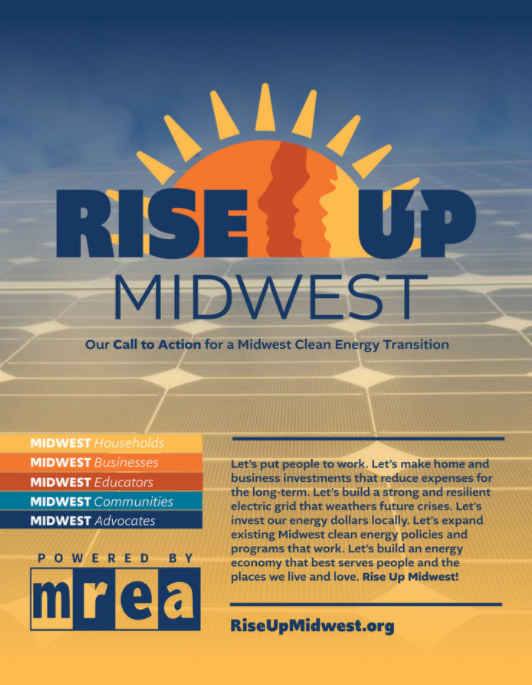 Address: 7558 Deer Rd. Custer, WI 54423
Email: info@riseupmidwest.org
Phone: 715-592-6595

The Midwest Renewable Energy Association (MREA) is a non-profit organization with the mission to promote renewable energy, energy efficiency, and sustainable living through education and demonstration.