The upfront cost of solar can be a barrier to access, especially for schools, nonprofit organizations and low wealth families. Luckily, third-party ownership (TPO) presents a tenable solution to this problem — a third party covers the upfront costs and allows families or businesses to pay monthly, while saving on their energy bills.
But in Wisconsin, the electric utilities want to stop progress in its tracks by preventing this type of solar financing. Contact the Public Service Commission (PSCW) immediately to show your support for accessible, local solar.
The City of Milwaukee had a third party agreement with Eagle Point to build seven new solar projects on city property. But the state's largest utility, Wisconsin Electric Power Company (WEPCO), saw this as a threat to their monopoly power and halted the project. WEPCO claims that the 75 employee Eagle Point should be classified as a utility on par with the roughly 4,000 employee WEPCO. This is a "poison pill" designed to destroy the possibility of alternative ownership models. 
This is a bad-faith misrepresentation by WEPCO, and it's all in service of maintaining their monopoly status in Wisconsin. Customers like you will pay the price of their efforts to block access to the benefits of third-party ownership.
P.S. Need more information to help you write your comment? Check out this blog from our friends at the Environmental Law & Policy Center.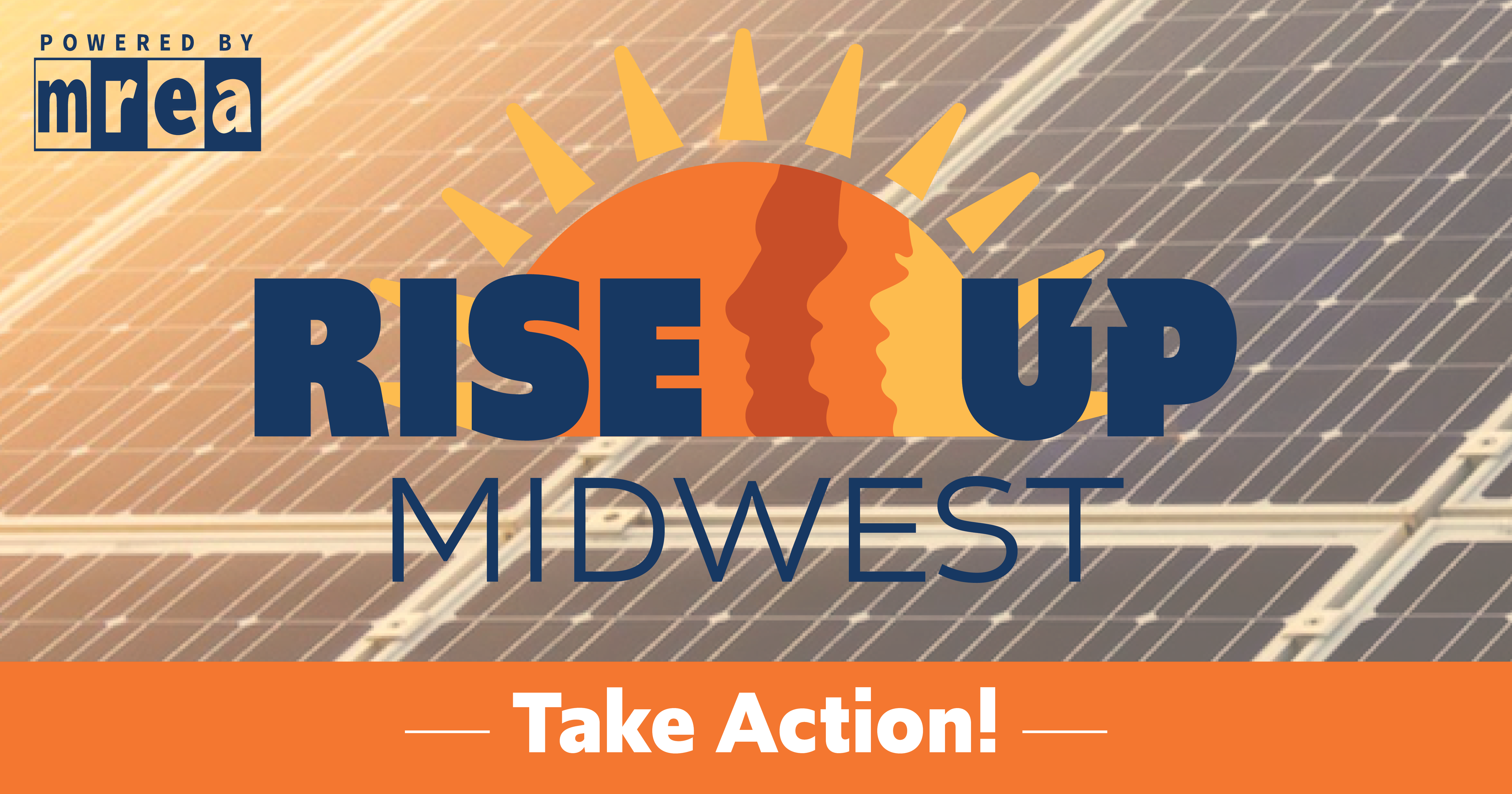 Listen to the Rise Up Podcast
The Rise Up Podcast brings real-time, relevant energy and policy information to Midwest stakeholders. 
Sign up For Action Alerts Receive real-time emails highlighting news articles, relevant resources, local successes, and ways to get involved.
Partner with Rise Up 
We believe in the people of the Midwest. We believe the clean energy industry has the capacity to collaborate, create jobs, & contribute to an economic recovery. If you agree, join the coalition as a partner today.
Support Rise Up Midwest!
Our success is made possible by support, participation, and funding of our members, donors, and sponsors. Thank you!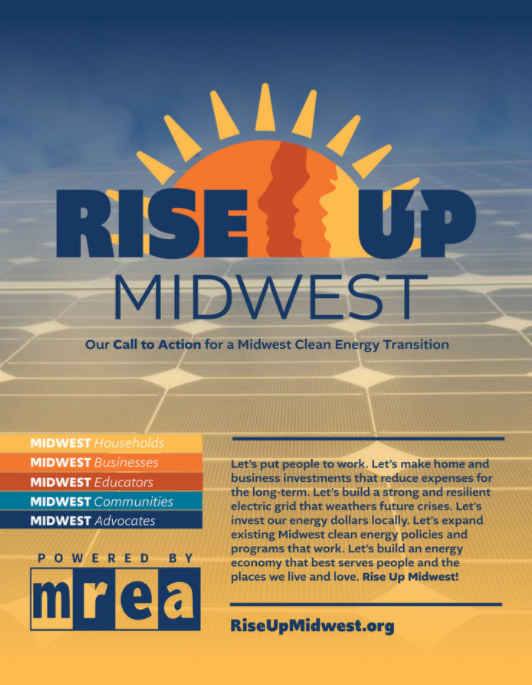 Address: 7558 Deer Rd. Custer, WI 54423
Email: info@riseupmidwest.org
Phone: 715-592-6595

The Midwest Renewable Energy Association (MREA) is a non-profit organization with the mission to promote renewable energy, energy efficiency, and sustainable living through education and demonstration.