Dear MREA Supporters and Friends,
I hope this letter finds you safe and well. 
As you are aware, COVID-19 and the virus that causes it have upended lives across the globe over the past month. The impacts are staggering, including record U.S. unemployment claims as many main street businesses and global industries deal with the human tragedy and required mitigation efforts. Many of us, our family members, friends, employers, and favorite businesses are experiencing emotional and economic difficulties. 
Indeed, we find ourselves in a challenging time. 
We are writing to you because we have been working together for the last 30 years to transition our energy economy to a local, clean, resilient, and advantageous system that provides the greatest possible benefit to people and planet. This year will be no different, but it will happen without The Energy Fair. 
I'd like to share a quote from the opening letter of last year's Energy Fair Program Guide, as I feel like it fits well here: 
"The world is continuously changing, presenting our global community with evolving ecological and societal challenges. [The MREA has] always been determined to meet those challenges with innovative and inspiring solutions; solutions that anyone and everyone can implement into their daily lives."
This sentiment rings as true today as it did last June. The MREA is engaged. We're meeting these challenges. And we're working with our network to create solutions. 
What does this mean for the Fair?
It is with heavy heart that the MREA staff and board of directors have unanimously decided to postpone The 31st Annual Energy Fair in Custer, WI until June 25-27, 2021. First and foremost, our concern is with the safety and health of MREA's members, business affiliates, staff, friends, and family-the MREA has always been, and will continue to be, an organization that puts the wellbeing of people above all else. 
Beyond this difficult decision, we see a critical need for state, local, and electric utility leadership throughout the Midwest to expand current programs, remove market barriers, and advance policies that facilitate the widespread deployment of energy efficiency and distributed energy resources to boost local investment, businesses growth, employment, and energy resiliency in rural and urban areas throughout the Midwest. 
As such, we are redirecting all of our resources and leveraging all of our programs and partners to a regional call to action, Rise Up Midwest!
We believe that we need a swift and strategic state and local response to stem a widespread and long-term economic downturn. The COVID-19 threat and the public response to it have created conditions for a recession that will put stress on public services and private businesses, dramatically increasing unemployment. The most severe impacts are likely to be felt by small businesses and middle to low-income earners. 
We believe that the clean energy industry has the capacity to create significant local employment opportunities that contribute to widespread economic recovery. Energy efficiency and distributed energy technologies are market-ready, cost-effective, affordable, and scalable in all market sectors. The industry is diverse and has the capacity to grow rapidly and create employment opportunities in rural and urban areas. 
We believe that by working together, engaging the public with meaningful educational resources, avoiding partisanship, and focusing on local and state actions we can create market conditions that rapidly grow efficiency and distributed energy investments, create widespread employment opportunities, provide long-term utility rate-payer savings, reduce home and business energy expenses, and improve grid resiliency. 
We believe in the people of the Midwest and the places we live in and love. 
As we hit the pause button on The Energy Fair, we ask you to join us in this call to action. At this critical time and with a limited window of opportunity, we believe that focusing our efforts on advancing "Main Street" clean energy investments will be of greatest service to our members, supporters, and neighbors. 
We will continue to work with, support, and collaborate with The Energy Fair's many supporters during this challenging time. We would like to thank all the individuals and businesses that put time, thought, and effort into the planning of The 31st Annual Energy Fair as well as the Central Wisconsin community who has supported us for so many years. With your continued help, we look forward to growing clean energy, energy efficiency, and sustainable living in Wisconsin and throughout the Midwest for many years to come. 
In the meantime, my friends, take care, be kind, be supportive, and look to the future. Our time is now. We need our help. Rise up Midwest!
Sincerely, 
Nick Hylla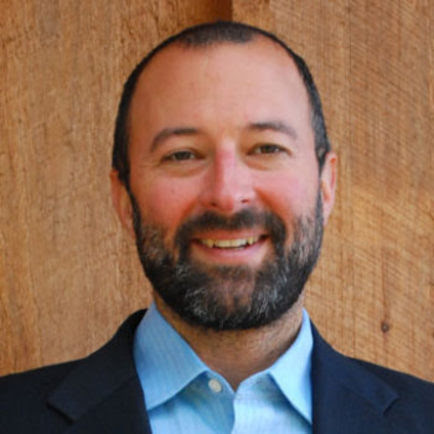 Learn More About Rise Up Midwest!
Let's stimulate "Main Street" energy investment and grid modernization in response to the COVID-19 recession.
Your support is essential.
Sign up For Action Alerts
Receive real-time emails highlighting news articles, relevant resources, local successes, and ways to get involved.
Take Action
Rise Up encourages you to join the movement to form a strong economy powered by clean energy.
Support Rise Up Midwest!
Our success is made possible by support, funding, and participation of our members, donors, and sponsors. Thank you! Address: 7558 Deer Rd. Custer, WI 54423
Email: info@riseupmidwest.org
Phone: 715-592-6595

The Midwest Renewable Energy Association (MREA) is a non-profit organization with the mission to promote renewable energy, energy efficiency, and sustainable living through education and demonstration.